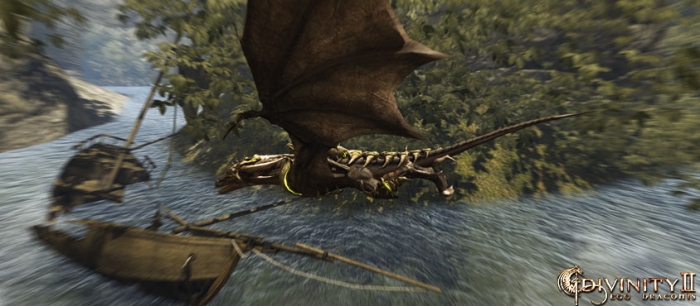 Achievement hunters rejoice, for your skills can now net more reward than points or trophies. The United States publisher for Divinity II: Ego Draconis, cdv Software, just announced the "Quest for Glory" contest, which will reward a lucky player that completes all of the games achievements/trophies by February 1st, 2010 (the game releases January 5th for the Xbox 360 and PC) with a special Dragon Knight Epic Trophy and commendation. In addition, the selected player will receive a prize pack from the company, the full contents of which can be found after the jump. All required for entry is the aforementioned achievement completion, so make sure to pick up your copy of the game early!
First Place "Quest for Glory" Contest Prize Pack:
Awarded the Dragon Knight Epic Trophy*
• The Xbox 360 Divinity II – Ego Draconis customized system
• Divinity II – Ego Draconis Controller Skin Set
• Divinity II – Ego Draconis Decal Set
• Divinity II – Ego Draconis Game Card Set
• Divinity II – Ego Draconis In-Game Items Pack (weapon /armor)
• Gaming lounge which include a large screen TV, gaming chair, and controllers
*The Dragon Knight Epic Trophy is a high-quality 3D-rendered Dragon's Head mounted on a commemorative plaque, based on the in-game render of the Dragon species.