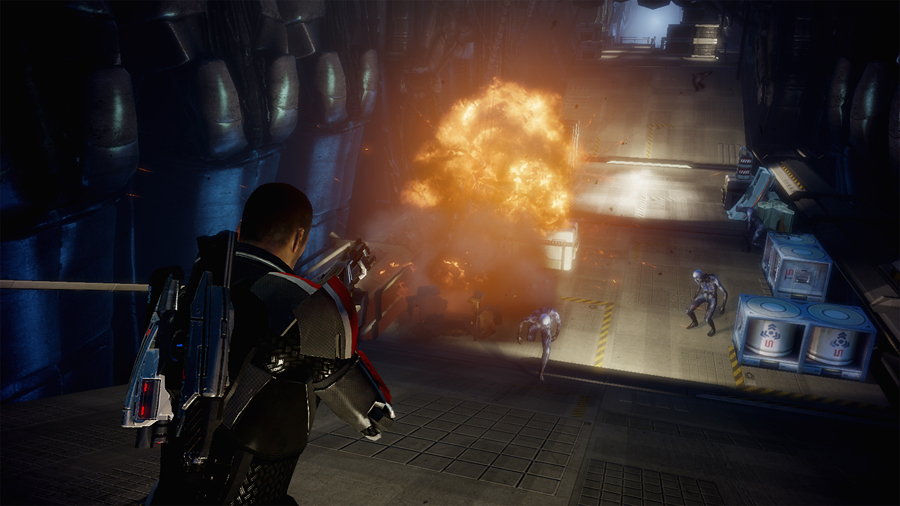 Bioware fully expects their space-opera RPG Mass Effect 2 to be the biggest hit of Q1 2010, and as the franchise name builds up a reputation for a deep story and a complex universe, the developer finds the possibility of the series extending beyond its proposed trilogy, and even beyond its indigenous medium.
On a recent episode of Kotaku's podcast, company co-founder Greg Zeschuk confirmed that the franchise will continue beyond  Mass Effect 3, "We're actually going to continue to use it for stuff and we're going to continue to make games there. Believe me, we have our work cut out for us for the next little while getting Mass Effect 3 done after this. Don't worry if you love Mass Effect, there will be more Mass Effect in the future."
The announcement comes soon after the announcement from Sony Computer Entertainment that the God of War brand will outlive its proposed trilogy.
Perhaps more interesting, the aforementioned narrative complexity of the franchise has been catching the eye of the Hollywood brass since before the series' first installment got heat on Fox News. Casey Hudson, project director of Mass Effect 2, recently spoke on the renewed interest in developing a cinematic project on the series to MTV's Movie blog.
"Obviously we have a tremendous amount of interest from people in Hollywood to make a major motion picture about Mass Effect," Hudson mused, "The most important thing for us is, we don't just want to see a movie get made. We want to see a great movie get made, if it's going to get done at all."
What do the Elder-Geek's think? Could there be a good movie lurking in the Mass Effect depths? Who would direct the project/play Commander Shepard? Cast the film and give us your thoughts in the comments section below!