While Mass Effect 2 didn't make the top title in its first month on shelves, the sci-fi epic did manage to edge its way out to become the highest selling January release in video game history. Considering the game had only 5 days in the month after its release on the 26th, the title seems all that more impressive. EEDAR financial analyst Jesse Divinich spoke on the plateau:
"Previously the best selling January release was NFL Street for the PS2 in 2004, selling a little over 325,000 units in its first month.  Typically, January sales are reserved for the overflow from the Holidays and whilst the industry has come to the conclusion long ago that games can succeed in the off-season, few publishers have dared to release a big AAA title in the January month since 2005 (Resident Evil 4 for the GameCube, January 2005). Clearly, the success of three new releases, Mass Effect 2, Army of Two, and Darksiders is unequivocal proof that publishers should not avoid a January release date for their core targeted AAA titles."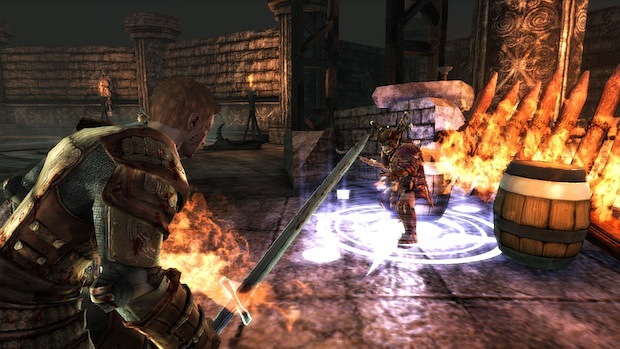 Bioware's other massive RPG has been seeing some fiscal success as well, the self-proclaimed "dark fantasy" Dragon Age: Origins has recently shipped more than 3 million units (approximately 3.2 million at the time of reporting) to stores. With consistent DLC support and an expansion pack (Awakening) coming next month, it's fair to say that EA has one of the strongest new IP on the market. In their recently released 2011 product slate, a sequel for Dragon Age seems to be on schedule for March of that year.
"This is a tremendous start for the Dragon Age franchise and we are extremely pleased with the great reception the game has already received from critics and fans worldwide," said Dr. Ray Muzyka, co-founder, BioWare and Group General Manager of the RPG/MMO Group of EA. "Our team is dedicated to crafting high quality, engaging new adventures and stories in the world of Ferelden for our fans!"