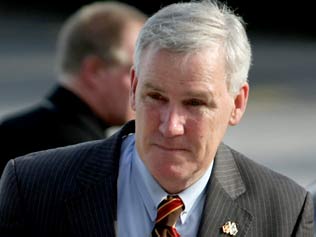 Michael Atkinson has been the focus of many headlines as of yet, not many painting the Attorney General for Australia in a good light. After referring to gamers as "more dangerous like bikers" and coming out against a prospective mature, 18+ rating in the country, it appears that Atkinson will be leaving his post by 2014, abdicating his responsibilities immediately thereafter. The Attorney General emphasized that the decision was his own, and done at the request of no one else.
"I believe there should be renewal," Atkinson said to AdelaideNow.com. "I have had 20 years in Parliament. I think there ought to be renewal in the ministry. I think there are talented people on the Labor backbench who deserve a go. I don't think we want all the ministry leaving in a bunch about 2014 and so it's important that renewal be staged."
His prospective successor, John Rau, already seems to be more in favor with the mature rating implementation, according to Gamers4Croydon President Chris Prior. The President recently exposed, among other things, Rau's video game politics in a recent Twitter message.
"New SA Attorney-General is John Rau, a supporter or the R18+ classification for games (and a nice guy, to boot)."