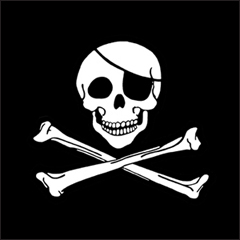 The Combating Online Infringement and Counterfeits Act of 2010 now has some major supporters from the game industry. The Entertainment Software Association (ESA) and mega-publisher Activision have both signed a letter of support that was sent to the bill's co-sponsor, Senator Patrick Leahy (D – Vermont). The two gaming companies join the likes of NBC Universal, Time Warner, the Motion Picture Association of America and the Recording Industry Association of America in support for the bill, which aims to give courts the authority to issue a "temporary restraining order, a preliminary injunction, or an injunction against the domain name" of a "rogue website…dedicated to infringing activities" such pirated goods distribution.
"Rogue websites — many of which are hosted outside of the U.S. — have become increasingly sophisticated in both design and operation, and often deceive consumers into believing they are legitimate." read the letter of support, "These sites not only undermine the growth and stability of many industries and the American jobs that they support, but represent a severe health and safety risk to consumers who unwittingly purchase hazardous products…We urge you to continue to work with stakeholders to improve the bill and push for its enactment during the time remaining in the 111th Congress," the letter added.
The 111th Congress mentioned in the letter ends January 3, 2011.
A contrary position can be heard from the Electronic Frontier Foundation (EFF), which believes file-sharing sites like Rapidshare will be negatively effected by the possible legislation, despite not being primarily used for piracy.
"Under COICA, the Department of Justice (DOJ) could decide that there is 'too much' piracy on any of these sites and it is therefore 'central to their businesses'," read the EFF website, "[Such an act would] would be fundamentally contradictory to freedom of speech."