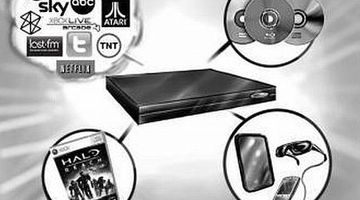 A 56-page Powerpoint document uploaded to the file-sharing service Scribd this past Saturday supposedly details Microsoft's plans for the home console market through 2015, including the next Xbox hardware. Uploaded by an anonymous source and quickly removed at the request of the law firm Covington & Burling LLP (who list Microsoft as a client), the document lists a Holiday 2013 launch for the "Xbox 720" along with other technical details.
Allegedly 4-6x as powerful as the current hardware and set to retail at $299, the document claims the 720 will include multiple CPUs and GPUs, including a PowerPC CPU for 360 backwards compatibility. "True 1080p and Full 3D" are planned, as is "Kinect 2" functionality allowing for four player concurrent motion tracking within smaller spaces. Included in the hardware is a Blu-Ray drive, along with USB 3.0, HDMI, 802.11n, Gigabit Ethernet, PCI-E, DisplayPort and SATA connectivity. Video RAM is planned at 4 GB of 128 bit DDR4 RAM.
Also described within the document are separate plans for Fortaleza Glasses, wearable augmented reality specs that are designed to work in a living room setting (as well as anywhere within its 4G capabilities).
It's worth noting that Microsoft would need to be taking a significant loss on each console to sell such a box at $300, but such an operating loss would not be unheard of in the industry. The Fortaleza Glasses may also indicate a trend in Microsoft code names, as the device may be named for a coastal city in Brazil, close to the familiar sounding town of Natal.
(via GamesIndustry.biz)