Orchestrating 40 musicians and a crew of sound designers is never an enviable task, but few can overestimate the effort it takes to fill a soundtrack with pre-owned hits. A licensed score has to supplement what is new with what is owned, lacking the ability to cater to the on-screen action with perfectly pitched sound cues designed specifically for that moment. And that's to say nothing about dealing with all the lawyers involved.
Nominees
Band Hero (Neversoft, RedOctane)

The Beatles: Rock Band (Harmonix, MTV Games)

Brütal Legend (Double Fine Productions, Electronic Arts)

DJ Hero (FreeStyleGames, Activision)

Madden NFL 2010 (EA Tiburon, EA Sports)


Winner: Brütal Legend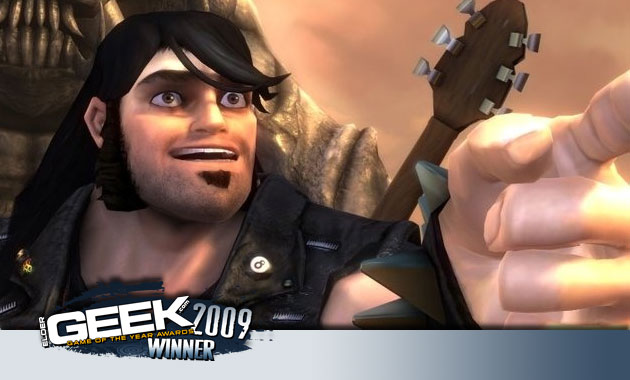 The Metal shall not be denied! Managing to nab the rights to one hundred of the most hardcore of sounds is a feat of godliness in its own, but slapping them into a shuffle tracklist as you shoot across an album-cover world or command your rock army masses is a testament to legal patience and an ear for thrashing tunes. The crew at Double Fine have proven themselves to be connoisseurs of Metal, giving us the license to rock in the most badass of fashions. We raise our lighters high in salute.