Not every game can survive the media blitz around it. Many titles just fail to meet what expectations they have built in us, their titles forever tinged with regrettable memories. From the most game-breaking of flaws to the tiniest twinge of deflated hope, these five nominees had to build us up, only to tear us down.
Nominees
Kingdom Hearts 358/2 Days (Square Enix, Square Enix)

Resident Evil 5 (Capcom, Capcom)

Tony Hawk Ride (RoboModo, Activision)

Turtles in Time: Re-shelled (Dimps/Capcom, Capcom)

Wolfenstein (Raven Software/id Software/Pi Studios, Activision)


Winner: Tony Hawk Ride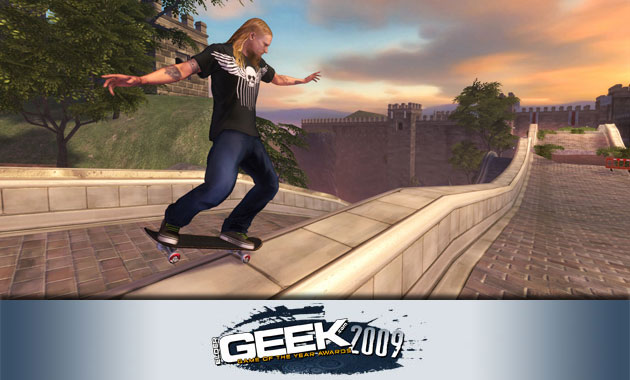 The pieces were set for a beautiful franchise reboot. The Tony Hawk label had stagnated for the appropriate amount of years in mediocrity, and had taken a break just long enough to recoup the energy that made it great in the first place. But a broken peripheral and lazy design made the skateboard guru's triumphant return into an unplayable mess. Almost embarrassing to have in your home, Tony Hawk Ride had the potential to reinvent the genre and usher in a new era of sport-game interactivity. As it is, we are left with a reinforced cardboard reminder of what could have been.