The sometimes forgotten little brother of the Playstation 3 beefed up its library in 2009 with some amazing new titles. Truly there was something for everyone this year since our list of nominees are an action JRPG / fighting game, a platformer, a strategy game, a racing game and a hard core action title. What was our UMD of choice?
Nominees
Dissidia: Final Fantasy (Square Enix, Square Enix)

Gran Turismo (Polyphony Digital, Sony Computer Entertainment)

Grand Theft Auto: Chinatown Wars (Rockstar Leeds, Rockstar North)

LittleBigPlanet (SCE Studio Cambridge/Media Molecule, Sony Computer Entertainment Europe)

Patapon 2 (Pyramid/Japan Studio, Sony Computer Entertainment)


Winner: LittleBigPlanet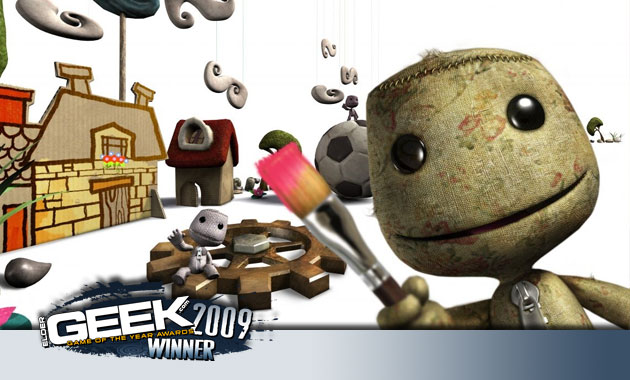 How can anyone deny this game changing series? The PSP version of LittleBigPlanet is just as good as it's blu-ray counterpart. And with Stephen Fry's soothing voice to narrate you through the ordeal, the portable version of of LBP will make you feel right at home. Though the multiplayer segment of the game never made it through development, we all know the true beauty of this sack of joy is the ability to create and share your own levels.