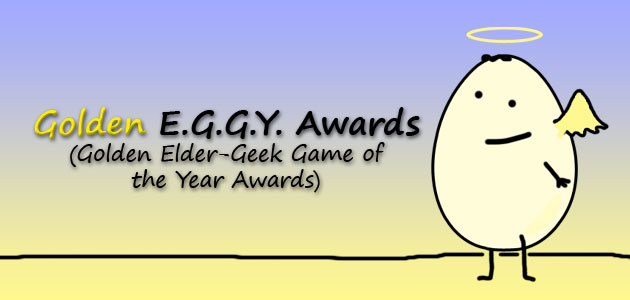 The Golden Elder-Geek Game of the Year Award is awarded to the Elder-Geek.com's favorite games, the game makers and the members of the game media that particularly made our year.  It's a very personal award, as one comes from each member of the staff, but that's what makes this award so special. These are the games that made us proud of our favorite hobby. They made us happy to be gamers. They changed the way we look at video games as a whole. Without further ado, here are our 2009 untouchables.
— — — — —
Jesse Baguchinsky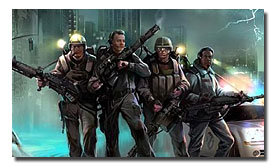 My Golden EGGY has to go to Atari for publishing Ghostbusters The Video Game after Activision dropped it. Not only did the game continue the story of the Ghostbusters, but it also made you feel like a Ghostbuster. I followed this game from the videos of game developer Zootfly's independent version, through the news of most of the original cast coming back to do the voice work, and all the way up to the release (which I pre-ordered and bought on day one). If Ghostbusters did not get another publisher after Activision dropped it, a great game following the events of two even greater movies would have been lost.
— — — — —
Kristie Barber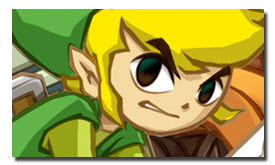 I, Kristie Barber, staff writer at Elder-Geek.com, hereby bestow the award of Golden EGGY to The Legend of Zelda: Spirit Tracks. This honor has been granted due to considerable advances in game play, as well as exceptional new characters. Previously, I had been worried that Spirit Tracks would be Phantom Hourglass with a train. But instead, it utilizes new functions of the DS and changed familiar elements enough that they feel new. Also, the choice to use Princess Zelda as the companion character was brilliant. There is no longer an annoying fairy following you around, instead you have a character that can be controlled and adds a new depth to the level progression. Overall, Spirit Tracks offers a fresh spin on a familiar and beloved game, and for that, I call it the Game of the Year.
— — — — —
Sela Davis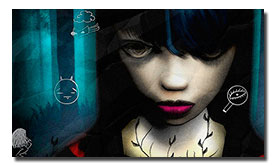 This year there was very little question in my mind: I have to give a Golden EGGY to The Path by Tale of Tales. I'm fascinated by art games and experimental games, and I love the idea of using an interactive experience to drive home emotion. The Path turned out to be everything I wanted and more. I found myself lost in the world, disturbed by my playthroughs, and incredibly inspired by the entire experience. It was by far the game that has influenced me most in 2009, and I keep seeing more and more fantastic things out of Tale of Tales. Keep it up!
— — — — —
Patrick Feng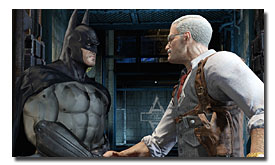 The developers at Rocksteady Studios have indeed surprised us with Batman: Arkham Asylum in 2009. The phenomenal graphics, controls, game play, storyline, and voice acting combined to make a great game and purist comic translation. What impressed me immensely was the fact that this game did not stray away from the soul of the Batman comics or model itself after the various Batman films, which was the trap that many unfortunate superhero games have fallen into. Its combination of stealth and in-your-face combat made Batman: Arkham Asylum true to the nature of Batman. Therefore, the Golden EGGY goes to the developers of Rocksteady. Great work, guys!
— — — — —
Gavin Greene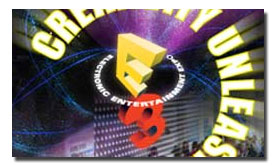 I once again split my EGGY, my positive one to be separated into the hundreds of pieces needed to give every exhibitor, presenter, and attendee of E3 this year their share. The Electronic Entertainment Expo was back to its old self again this year, and representing Elder-Geek there was the highest point of my gaming career yet. Both exhibition halls of the LA Convention Center were filled to the brim with the most tantalizing displays and gigantic announcements. Opening its doors to a limited public allowed for people all over the world to come and experience the joys of our industry, the spectacle of the amassed trailers, booth babes, and hands-on demonstrations is an experience all gamers must have at some point. It's good to have the big guy back.
— — — — —
Eliot Hagen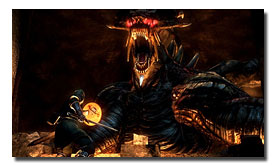 I'm obligated to give my Golden EGGY to Atlus. They continue to publish all the JRPG I need and they single-handedly kept my DS from gathering dust this year with fantastic games like Super Robot Taisen OG Saga: Endless Frontier. And, of course, they're responsible for the masochist-fest known as Demon's Souls, which I continue to play despite being brutally beaten time and again. They're also one of the few legitimate companies still considering the PS2 as a viable platform, with Devil Summoner 2 coming out this year and they continue to bundle their games with soundtracks and other goodies. I look forward to Strange Journey and hope that we can eventually see a PS3 Shin Megami Tensei in the near future.
— — — — —
Vincent Lam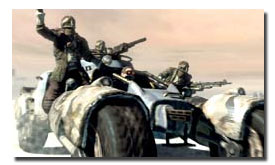 I'm giving the Golden EGGY award to Gearbox for releasing Borderlands this holiday season despite it being a new IP and not following all other developers' footsteps by releasing their games during Q1 2010 in fear of Infinity Ward's Modern Warfare 2. Well renowned video game analyst Michael Patcher stated before its release that it was "set to die" being released in the middle of a cluttered holiday release schedule. Borderlands has disproved this by selling 2 million copies and rising.
— — — — —
Robin Meijer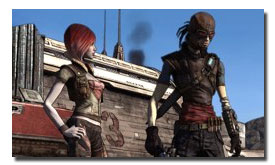 My Golden EGGY for 2009 goes to Gearbox Software for developing Borderlands this year. Amidst all the violence that has been going on between the AAA-titles such as ACII, Uncharted, CoD, DA:O and L4D2, Borderlands has probably not received all the attention it deserved. However, Gearbox has managed to perfectly merge a FPS with RPG-style talent trees and loot systems. Is this the first time this has been done? No… probably not, but it is the first time that it really works. I would therefore like to give this award to Gearbox, for innovating to the FPS genre a little (I expect other developers will pick up and expand this idea) and having the guts to release this game during a time in which some of the biggest games of all time are released.
— — — — —
Kipp Pietrantonio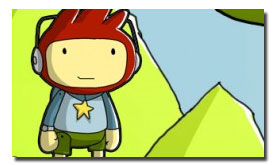 My Golden E.G.G.Y. goes to Scribblenauts developer 5th Cell for pure dedication to something I would have said was impossible a year ago. This new game dynamic is beyond imaginative, it is the implementation of innovation itself into a game. The fact that I can almost type in anything into this game shows 5th Cell's dedication, hard work, and creativity. This game sets a new standard for what is possible on a game, and oddly enough it occurred on the least powerful of all the consoles. I look forward to what will come in the future from this trend setting company. Great work 5th Cell!
— — — — —
Landry Walker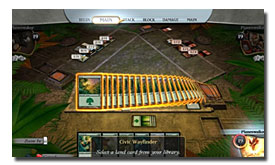 I'm giving this award to… Magic the Gathering: Duels of the Planeswalkers. Is it the best of 2009? Not really.  But best is a subjective concept largely dependent upon individual tastes and circumstance.  I happen to be in a long distance relationship with a girl who isn't really a gamer. It turns out there are surprisingly few options available for online interaction with someone who gravitates towards more casual game play. Planeswalkers is fairly simple to dive into, it recreates the original card game experience fairly well and the random factor (combined with recent DLC) adds a lot of replayability.  Best of all, it's a versus type game my wife can consistently and completely humiliate me in. I mean, that's best for her. For me that part isn't so great. Anyway, if it weren't for the reasons listed above, I'd totally pick Batman. Batman is awesome.
— — — — —
Randy Yasenchak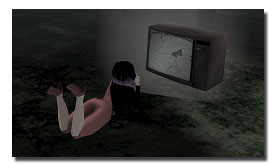 This year, I'm giving my Golden EGGY to Tale of Tales for their work with The Path. Not only was The Path the single scariest game of the year, but it was the best independent game, and it was put together by the the most creative independent developer in the business. In the year where the "horror genre" has taken a back seat, Tale of Tales redefined psychological fear in their retelling of Red Riding Hood. While larger companies were cranking out more and more of the same thing, Tale of Tales shook the snow globe a little to see what else they could kick up into the sky. Their black little snowflake exceeded every one of my expectations. They pushed the envelope further for what can be considered as art, for what can be considered as a video game, and for what is frightening.
Thank you, Tale of Tales.