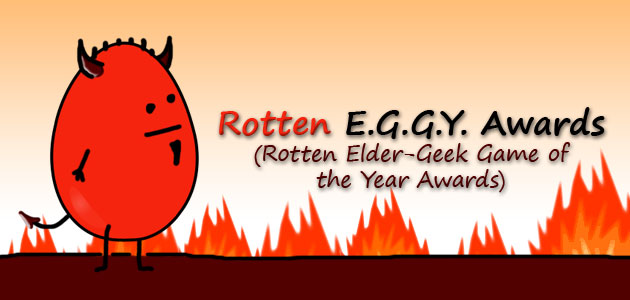 The Rotten Elder-Geek Game of the Year Award is awarded to the worst of the worst. The vilest of the vile. These are the games, the game makers and the members of the game media that particularly irritated us more than anyone or anything else this year.  It's a very personal award, as one comes from each member of the staff, but that's what makes this award so important. These are the offenders that need to be brought to the light, with some being more obvious than others. Without further ado, here are your 2009 inexcusables.
— — — — —
Randy Yasenchak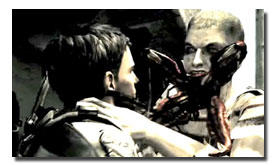 Let it be known that I love zombies. I love zombie films. I love zombie books. I love zombie video games. And I'm not going to lie, it all stemmed from Resident Evil. But this year's Resident Evil 5 missed the mark so badly, it seemed as though Capcom wasn't pointing in the right direction… and they weren't in the firing range. They were somewhere out in the parking lot playing trying to pick up women based on their high school football stories.
Resident Evil 5 is the video game equivalent to Star Wars: Episode 1. Expectations were mile-high but the delivery was clumsy and the whole thing was directed by someone who forgot what made the original entries series so groundbreaking. Also, both have annoying and vaguely racially offensive digital characters.
And please, let us never forget the most ridiculous item management system of the year.
— — — — —
Landry Walker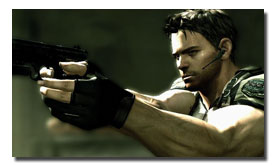 I'm totally going to bag on Resident Evil 5 here, even though Randy beat me to the punch. To be fair to the title, I didn't like Resident Evil 4 either. I love shooters. Shooting things makes me happy. But the original Resident Evil games, in their original fixed camera style, make for an unmatched survival horror experience. For me, that is. I feel I have to clarify that particular point, because by now someone is probably sharpening a knife somewhere.
Anyway, I just don't understand why this game is called Resident Evil. Re-title the game and re-name the lead character and drop any mention of Umbrella, and I'll probably have a different opinion. This should tell you just how much weight you should put in said opinion. Because if I ever get past my petty bias, I might enjoy the game for what it is. Who knows?
— — — — —
Kipp Pietrantonio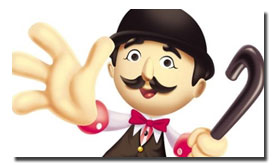 My Rotten EGGY Goes to all third party developers for not taking advantage of the Wii's huge user base for another year. It seems to me that it would be a given to make a first person Jedi and Harry Potter game on the Wii, yet here we are going onto the 4th year of the Wii's life, an these things still do not exist. I can only imagine that the sword in Red Steel 2 is a lightsaber for so long.  Nintendo will be unable to support this console on their own, and shovelware games do nothing for the industry. I believe the casual base that the Wii has established can be the greatest tool in ridding the world of the stigma that video games has, and third party developers have decided to cash in and squander this opportunity instead of pushing our hobby forward.
— — — — —
Robin Meijer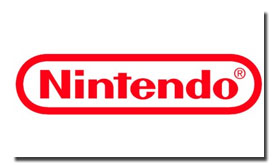 My Rotten EGGY for 2009 goes to Nintendo. In my opinion, the best thing that can ever happen in an industry is competition. Nintendo has been so incredibly successful in serving a more 'casual' audience, that it is playing in a league of it's own… and unfortunately, this has resulted in Nintendo no longer having to 'fight' for a userbase. This in turn, has led to a lack of innovation from Nintendo itself and if the platform's owner doesn't push the envelope, who will? I believe there is enough potential for the Wii to be a gaming platform similar to the 360 and PS3 but Nintendo is not taking the steps necessary for it to even compete with either. Therefore, I wish to present them with my Rotten EGGY… not for being so successful (you can't argue with a winner), but for failing to take the opportunity to really start a new era in console gaming.
— — — — —
Vincent Lam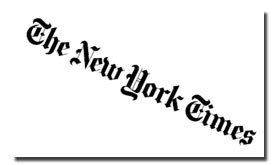 I'm giving the Rotten EGGY award to the New York Times for awarding Natal one of the best inventions of 2009 despite the fact that it's still in its beta phase of development. Microsoft's Natal was only shown in two major video game conventions and demoed to the mass media behind closed doors with developers of the product holding their hands during the whole demonstration. Out of the whole list of 50 best inventions; Microsoft's Natal was the only one that's conceptual and not fully realized. With Microsoft's history, one would suspect money was slipped under the table for this achievement.
— — — — —
Eliot Hagen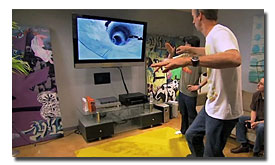 I've had to review some pretty bad stuff this year and while some might consider Damnation (a game that put the developer's out of business within a few months after its release) to be the worst game of the year, I have to give my Rotten EGGY to Tony Hawk: Ride. While my expectations could not have been lower, I didn't think that I was gonna be suckered into buying another overprice piece of plastic. As I said in my review, Ride effectively killed the Tony Hawk franchise in its foolhardy pursuit of the pot of gold known as 'realism.' But at least I can still play my older THPS titles.
— — — — —
Gavin Greene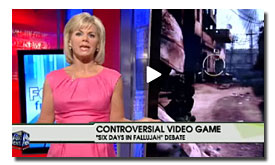 I bequeath my first annual Rotten EGGY Award to those responsible for the dissolution of Six Days in Fallujah. A split condemnation of the protesters who vehemently railed against a game without seeing a screenshot, the newscasters that eagerly took up the chance to sensationalize our industry yet again, and Konami for dropping the project just months after it assured its continued development. The latter is an understandable response to perceived stock loss, but such venomous detest coming from seeing a controversial topic, like the Armed Forces' 2006 attempt to pacify the titular Iraqi region, being tackled by a video game shows the ugly side of a public still unwilling to accept games as a viable storytelling medium. We've still got a lot way to go, it seems.
— — — — —
Patrick Feng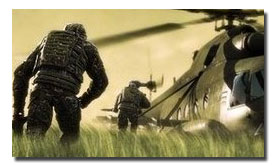 My choice for the 2009 Rotten EGGY Award goes to Operation Flashpoint 2: Dragon Rising. Although the single-player campaign was a great experience, the multiplayer, which could have been potentially one of the finest of the year, fell short of expectations. Though its cooperative mode was great in theory, there was a lot of lag and controls took multiple hits for them to respond. In addition, the lack of dedicated servers added to the turmoil, which contributed to the server crash debacle, which lasted over a week. Epic Fail on its part, unfortunately.
— — — — —
Sela Davis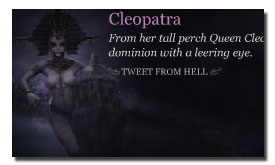 My Rotten EGGY this year definitely goes to EA's marketing team for Dante's Inferno. While I strongly support the attempt to market it in a different fashion, I've been disappointed twice so far. The first time was by the huge controversy at Comic-Con this year, where they asked attendees to commit "acts of lust" with any and all booth babes at the show. It was awfully demeaning, and they didn't limit it to just their own booth babes. Classy, EA. In addition, they showed off a demo of their game at the very family-friendly GameX this past year. While I think that's great, they managed to botch the entire situation by allowing anybody and everybody present to play the level based off Lust. Apparently EA thinks it's appropriate to show a topless Cleopatra at a family event. Unfortunately, this topless Cleopatra felt more like pornography than fine art. Way to go, EA. Your marketing team has earned this Rotten EGGY from me, even though I applaud your attempts to bring out more original IP.
— — — — —
Kristie Barber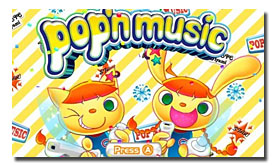 Hi! My name is Kristie Barber, staff writer and resident physics nerd here at Elder-Geek.com. I would like to throw my Rotten EGGY at a potentially EPIC FAIL on Konami's part. Back in June, Konami announced that one of the most unique and challenging music based arcade games would be coming to the Wii: Pop'n'Music. Needless to say, I was stoked… but there's only one problem. The 9 button control panel was what made the game so unique… and they weren't using it for the Wii version. So here's hoping Konami gets the hint and wises up: Konami, you've been rotten EGGYed!!!
— — — — —
Jesse Baguchinsky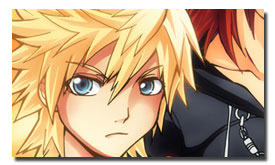 Kingdom Hearts 358/2 Days took the freedom of exploring the various worlds that the Playstation 2 titles had and crammed them into linear missions. The missions themselves took a lot of fun out of the game, but when you group that with bland landscapes, a story where nothing significant happens until around the 15 hour mark and the severe lack of characters outside Organization XIII you have a DS game worthy of my Rotten EGGY. Overall, the game was a huge disappointment and left a lot to be desired. Also, they could have come up with something better than "358/2 Days."