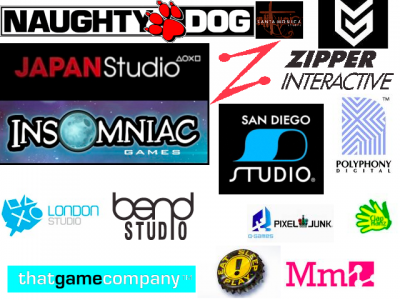 It has been a long and winding road for Sony as the Playstation brand now surpasses its 15th birthday. For the most part, they have only seen ups during this time, with a slight downturn during the previous two years, which appears to be coming to end with the recent price cut, overabundance of unchallenged software titles, and greatly improved online experience. How did Sony turn it around? Obviously getting the price down is one of the key reasons, but another aspect I think that many will overlook (because the game industry is very short sighted) is Sony's preventative, future-proof methods software strategy. Sony has created an unbelievable network of interrelated and high quality first and second party developers that consistently produce exclusively for them. This is something that sets Sony apart from Microsoft and Nintendo, which in a software perspective are complete opposites in two very distinct ways. I believe this will help explain the holiday season's lack of exclusive titles for the PS3's competitors.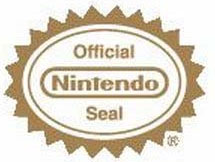 First, let us look at Nintendo's traditional approach to gaming. Throughout most of recent history, (the last two generations of gaming) Nintendo has focused exclusively on first party development for all of its hits. This has paid off to some degree, with the creation of Super Smash Bros, 3D Zeldas, all the news Mario's, etc. Only a few of their big titles have come from third parties, and most of them worked with Nintendo on the project to some degree. This approach works well, but it also relies heavily on first party resources that have already been strained. When you have Miyamoto literally working on 7-8 games at once, is it any surprise that we only get one or two quality AAA titles per year from the big N? By limiting their console graphically this generation, they put themselves into a position where they produce high quality games, but they are few and far between due to Nintendo's limited resources. Nintendo seems to have taken some measures to remedy this, specifically I am citing Metroid Other "M" which is a joint effort between Ninja and Nintendo. But what is really the thorn in the side of Nintendo is the lack of third party quality assurance. The days of the Official Nintendo Seal of Approval are now gone.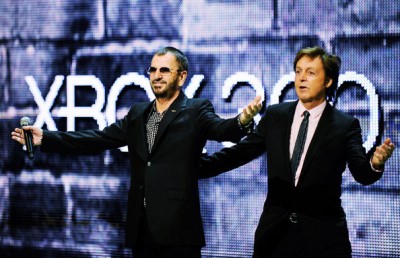 Microsoft on the other hand has gone the opposite direction and focused completely on third party developers as their key to success. This solves the quantity problem that Nintendo has as previously mentioned, but creates a quality problem. Now before the fanboys start posting PS3 to 360 comparison videos, understand what I mean by this. I am not simply talking about better graphics, but games that are built to maximize the capabilities of each console. Nintendo has no problems with this due to their first party development, but is limited by their machine's lack of network capabilities, hard drive space, and processing power to truly make their games stand out from this perspective. Although I do recognize that the unique controls have the potential to do this, I still feel I have not seen the game that truly is a must have because of the controls (AKA the Jedi Game).  Microsoft has many games on their console that look great, but they only have a handful of exclusives that make me think I have to have a 360 instead of a PS3. These titles are their big four of Halo, Gears of War, Fable, and Mass Effect. What happens as a result of this is we see one of these games come out per year. This year was Halo's turn; next year will be Mass Effect's, etc.  In order to counteract this lack of internal development, Microsoft really has to push their third party software, which as evidence by their previous two E3's (aside from Natal) is what they have done. I am referring to the huge displays during the last few E3s around titles such as (Tony Hawk, Beatles: Rock Band, Rock Band, Call Of Duty, Final Fantasy 13, etc.)
This is where Sony has the key to success; they have a great blend of first party and second party developers making high quality games consistently exclusive for their platform.
Here is a List to give you some idea of what I am talking about:
Japan Studios: LocoRoco and Patapon
Team Ico: Shadows of the Collosus, ICO, and The Last Guardian
Polyphony Digital: Gran Turismo
Santa Monica Studios: God of War series
San Diego Studios: ModNation Racers, NBA #, MLB the Show
Sony Online Entertainment: The Agency, Everquest
Incognito: Warhawk
Naughty Dog: Jak and Daxter, Crash Bandicoot series, Uncharted Series
Zipper Interactive: SOCOM series, M.A.G.
London Studio: Singstar, Eyepet
Cambridge Studio: LittleBigPlanet PSP, Play TV
Liverpool Studio: Wipeout HD
Guerrilla Games: Killzone Series
Evolution Studios: Motorstorm Series
Media Molcule: LittleBigPlanet
Q Games: Pixel Junk Series
Clap Hanz: Hot Shots Series
Insomniac: Ratchet and Clank Series, Resistance Series, Spyro Series.
Level 5: White Knight Chronicles
Suckerpunch: Infamous and Sly Cooper Series
ThatGameCompany: Flow, Flower
Eat Sleep Play: More than likely Twisted Metal PS3
Relentless Software: Buzz series
Bend Studio: Syphon Filter Series, Resistance Retribution
After reviewing this list, is it any surprise that for the last two years Sony has had an outstanding software holiday line up. In addition to the list above, all third party developers have also agreed to make their games for both Xbox and PS3. When you look at this list it is a little overwhelming, but is not a coincidence. Over the last few years we have begun to see an oligopoly occur within the developer community. Many of the smaller developers have gone the way of the Dreamcast or been purchased/merged with larger companies due to huge development costs. With the recession coming on strong, many game studios have had to lay off their staff as well. The final piece of this oligopoly is the importance in return on investment. Third party game studios can no longer make money by making exclusives due to increasing development costs. I believe that Sony perceived this was happening a number of years ago, and began to acquire/build up many of these companies, successfully turning themselves into their own publisher that shares no profits outside the Sony family. Sony has invested so much into internal development, in addition to producing a machine that is capable of really capitalizing on software developed aimed specifically at its hardware specs.  In addition to all of this, many of these internal companies share resources, ideas, and equipment. If you listen to episodes of Insomniac Games Podcast: The Full Moon Show, you will hear them often discuss their friends at Guerilla Games and at Naughty Dog. Also in the credits of almost all Sony first party studios you see them thanking each other for support. At the end of the day, most of Sony's biggest hits have come from these internal studios, while Microsoft (outside of the big four games), have all come from third party developers.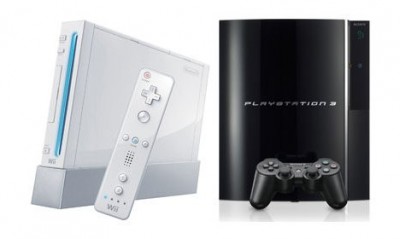 So what does this mean? Well for the most part we are going to continue to see Playstation games get better and better, and these studios will continue to produce hit games. In order for Microsoft and Nintendo to counter this momentum, it will be necessary for Nintendo to do more joint efforts with third party developers that maximize the motion controls. While Microsoft will have to invest heavily into their own internal development to build up a similar studio base in order to compete from a quality perspective. In my opinion, at the end of the day, the console with the best games always wins out, and right now I feel games like Uncharted 2, LittleBigPlanet, God of War 3, Infamous, Heavy Rain, Metal Gear Solid 4, and MAG have shown clear distinct differences in quality from anything else out there. The final thought is that console sales are getting to the point where five or six million consoles really does not make a difference for sales. Currently Microsoft has about 35 million consoles sold, Playstation has 30 Million, and Nintendo has about 60 Million. Nintendo's game sales have formed a bit of a paradox concerning hardcore games, which I will not try to begin to explain. But as far as Sony and Microsoft are concerned, the five million-console difference is becoming less and less significant as console sales begin to rise. In two years, lets say the numbers are 60 million consoles for Xbox 360 and 56 Million for Playstation 3. That difference will become even less significant, as any Intro to Statistics Student can tell you.
No one can predict the future, but I am willing to bet Call of Duty Modern Warfare 3 will come out in three years and probably sell 10-15 million copies on Xbox 360 and 9-14 Million copies on PS3. The difference will be that PS3 will have those sales in addition to a truckload of high quality, extremely well refined, software titles from their internal development studios that will be pushing the PS3 to its absolute limit, and further separating themselves from anything else on the market.
The opinions expressed in this article are solely those of Kipp Pietrantonio.