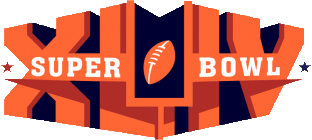 Like many Americans, most of us here at Elder-Geek are glued to the TV set come Superbowl time, with a couple handhelds next to the couch for those annoying "sports" portions in between the commercials. With an approximate $1m/second price tag (a cost that has quadrupled since 1989, according to Adweek), the major corporations bring their A-game to the advertisement breaks, and it looks like one of our biggest giga-brands will be making a major effort this year in  particular. Ad Age has revealed that Electronic Arts has purchased "at least one spot" in this year's game, although the specific IP to be plugged is yet unknown. Dante's Inferno's release date makes it a good bet, although the place and time is prime for EA's Madden franchise.
UPDATE: Electronic Arts has recently confirmed the advertisement to be for Dante's Inferno
What do the Elder-Geeks think? It's great games are getting a piece of the biggest ad time in the world, but what will be brought to the table? Let us know in the comments section below!