Obsessive Compulsive Disorder (OCD) is diagnosed through a number of symptoms and pathologies, but the most predominant and well known characteristics are repetitive thoughts, feelings, and behaviors that never successfully subdue a need or anxiety.  The classic example is the irrational and insatiable washing of hands despite the hands being cleansed.
3D Dot Hero is a game that has a poorly rendered character taking his wooden sword on a journey to save a kingdom by going through six elementally based dungeons. Luckily you have a small fairy companion and a legendary sword at your disposal. Wikipedia has the plot listed as:
The game follows a hero on a quest to rid the Dotnia Kingdom of a dark plague caused by the forces of evil in order to restore peace to the land. Legend tells of an evil king known as the Dark King Onyx who brought tragedy and darkness to the kingdom by stealing six magical orbs. However a hero rose up against the Dark King and with his legendary sword as well as the power of the orbs, he sealed Onyx away within another orb. However, the forces of evil rose again as the Dark Bishop Fuelle stole the orb and threw the Kingdom of Dotnia into a state of chaos once more. The game's main protagonist is the grandchild of the brave hero who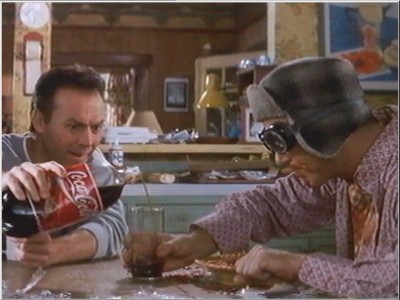 sealed away the Dark King and thus is entrusted with the responsibility to save the land.
Now if you are like me, and think that this sounds a bit familiar… it's because it is…. this is almost completely identical to the Legend of Zelda, which is a series often praised and criticized for having similar game play, level design, characters, and basically is completely identical other than graphical upgrades and some minor changes.  Not only is this a rip off of another game, it is a rip off of a game that has been replicating itself for nearly twenty years. Now I am not saying that 3D Dot Hero is the mentally disabled clone like in Multiplicity; I am sure it's a fun game, but something about this worries me. Another game that seems to be following this pattern is Quantum Theory. This game seems be a doppelganger of Gears of War, and I don't think it is really ashamed of that.  This is not really a new pattern, most of the classic games we all love have repeated themselves with only small differences and have been cloned countless times.
Here is a list of, which follow a similar pattern:
The Legend of Zelda Series
Castlevania Series
Halo Series
Call of Duty Series
Mr and Mrs. Pac-Man
Super Mario Series
Kirby Series
God of War Series
Grand Theft Auto Series
Guitar Hero/Rock Band
Ratchet and Clank
If you get my drift after this very short list, almost all these incredibly popular games suffer from the self-replication syndrome. So what has this got to do with OCD? Well my argument is that games that clone each other or self replicate are the sinks, and we are the OCD patients who continue to wash our hands over and over and over and over again. What happens is that it is no longer about the fulfillment of playing the game, but about the ritual of going through the process itself. It is almost like an addiction in nature. When we first started playing games, they were new adventures that had our imaginations running wild with excitement. New genres and game mechanics were invented with every coming year and us gamers could roll with the punches, and adapt and learn. Today as we are already addicts, it is no longer about the pleasure and the imagination, but instead about the ritual of going through the same pattern. It is accepted that there are a limited amount of genres, that we have capped out. We no longer want that feeling of excitement, instead we are only concerned with getting the job done, by going through the same old games over and over.
Now if your first reaction after reading this is "If it ain't broke, don't fix it" I ask you to think about this motto at a deeper and more profound level which looks at the effect this has on our industry. These companies that create  big budget AAA games generally are able to hire the best developers, artists, programmers, directors, etc. These are the incredibly creative and amazing innovators who come up with the first title in a series that change the industry, but as time wears on they are stuck making the same game over and over because of gamer demand. Why is it that Bungie over the last five years has desperately been trying to escape the grasp of Microsoft? The answer I believe is that they are sick of having to make the same game over and over again. They want to move on and use their creativity and innovation in a new way. This is the same reason that J.K. Rowling doesn't just write Harry Potter books forever even though God knows they would sell.
This is not the fault of the game companies (well not entirely); this is our fault. We, the gamers, are the ones who have an insatiable appetite for the same experience, and we punish game companies harshly if they vary from our routine. The first example I will cite is Super Mario Sunshine, which many would say is the worst of the 3D Adventures Mario has gone on. The problem with this is the majority of the gameplay was changed radically from previous titles. For example, you now had a waterpack/gun as your primary weapon, and our goal was to clean the environment, and not solely to save the princess. Same can be said for Luigi's Mansion. Essentially, Nintendo took the soap away from our sink and we panicked. Soon that panic turned to rage, and the game, console (GameCube), and industry suffered. If this game had been called "Super Eddy Sunshine" and had been the exact same game minus Mario, it would have been more than likely praised as one of the coolest and most exciting IPs of the year. Instead it was disseminated into obscurity as  "the failed Mario game." Is it any surprise that the next two Mario titles were so stuffed full of nostalgia that it was almost criminal? Nintendo learned their lesson. Gaming is the only technology field where innovation is actually frowned upon because of a serious threat of low sales.
Another example is Starfox Adventures for the Nintendo Gamecube. As soon as Fox stepped out of that ship, every gamer began to sweat with withdrawal symptoms. We began to panic like someone had locked the bathroom door after we just shook hands with a very sweaty King Hippo. We, as gamers, freak out at the signs of change and ultimately this hurts us, developers, and industry as a whole.
So what does this have to do with 3D Dot Hero and Quantum Theory? Well these games are dangerous indicators of what may be to come. It is one thing for an individual company to remake their own game in sequel form, or HD update it, but when other companies begin to shamelessly rip off nostalgia and game play from previous titles and gamers are excited about it……well then we are in for trouble. Where this leads is for game makers to begin thinking backwards rather than forwards. Companies are going to begin thinking, how can I repackage an already socially approved formula, rather than invent my own.  Sadly to say, with rising development costs, and low sales of new and innovative IPs, this seems to be the direction we are going.
It is for this reason that there really hasn't been that much of a major change in gameplay since the don of the 3D age. We are still doing the same things in FPS that we were doing in Quake or Doom fifteen years ago. Same goes for platformers, RPGs, RTS, and racing titles. For goodness sake, Mirror's Edge, which was praised for being incredibly innovative was really just a FPS with no guns…except you did have guns after all.  As if the developers started to do something cool and innovative, but then the management in fear of retaliation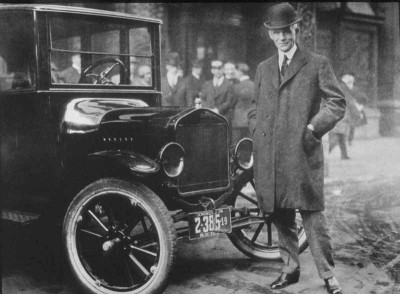 choked the leash back, and had to have some insurance guns in the game, just in case. Point being, these companies can only make slight changes in order to not get the retaliation of the gamers wallet. One company I would really like to praise is Team Ninja for pushing Metroid in a direction that is incredibly new and innovative, but still keep a healthy touch of familiarity. Hopefully for their sake, hardcore Metroid purists will be able to look past their own anxiety around change and accept something new. For hypothetical reasons, lets say this game flops, and is plagued with issues. Well I guess I would be happy that it tried something new and failed, than the team dogmatically recreated an identical title and succeeded. And who knows, even if it did flop, maybe it would inspire other developers to  learn from their mistakes and do it right.  Imagine if this kind of innovation was applied to all old franchises? If Mario, Zelda, GTA, and Ratchet and Clank would be pushed any way game developers wanted, without having to adhere to the OCD of gamers. Finally, I would like to point out a Henry Ford quote
"If I had asked people what they wanted, they would have said a faster horse!"
The comic below, that comes from underwhelmed.com, and is the best summary of what I believe is the irony of this issue.
'
The opinions expressed in this article are solely those of Kipp Pietrantonio.