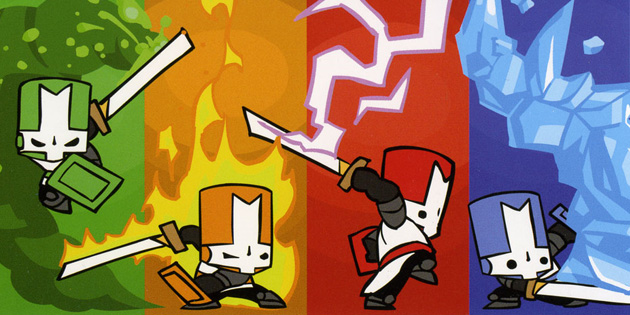 I'm going to slow it down a little bit this week, but at the same time, I'm going to increase the amount of heads being chopped off. That's right! It's Castle Crashers week!
Everyone hop onto XBLA on Wednesday, February 3, at 7pm (Eastern) and we'll get started. Granted, there'll be more than 4 of us there, but we'll just break off into groups and play that way. Hopefully we'll be able to chat a bit more this time and worry less about getting shot in the back.
Again, if you haven't added me yet, my XBLA name is SneakyRandy. If you've sent an invite and I haven't replied yet, it's because I haven't powered up my 360 or PS3 in a while. Next week we'll try to do something on the PS3.
See you there!

Randy