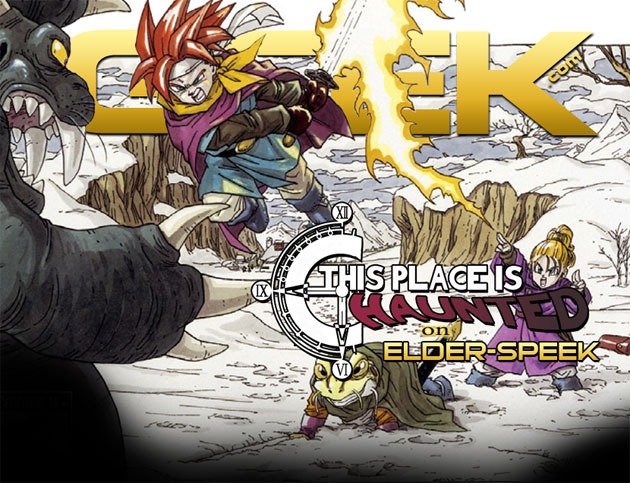 Peat from This Place Is Haunted joins us this week for one of the most energetic podcasts yet. If you're a fan of video game music, then you need to listen to his podcast. If you're not into video game music, this show might change your mind. Give it a listen. Check out their site.
Peat jinxed me before the show. We chatted briefly about podcast issues. He had said in the past that he often had latency issues with his podcasts in the past. I cockily replied "we've never had latency issues on a podcast."  Well guess what…. this issue has latency issues. My (Randy's) audio hops in about 1/2 a second early so it sounds like I'm speaking over top of the guests. I'm not. Hopefully it's not enough to ruin the experience. It's a shame a problem like this popped up on one of my favorite podcasts yet.
As always, you can also hear this podcast (along with some other really bad ass shows) on The 8bitX Radio Network.
Enjoy. Enjoy. Enjoy.
Send all questions to info at elder-geek dot com, subscribe to our podcast on iTunes, sign up for the forum, join our Facebook group and subscribe to our Youtube channel. Also remember to leave any and all feedback or comments in the comments below! Thank you so much for listening!