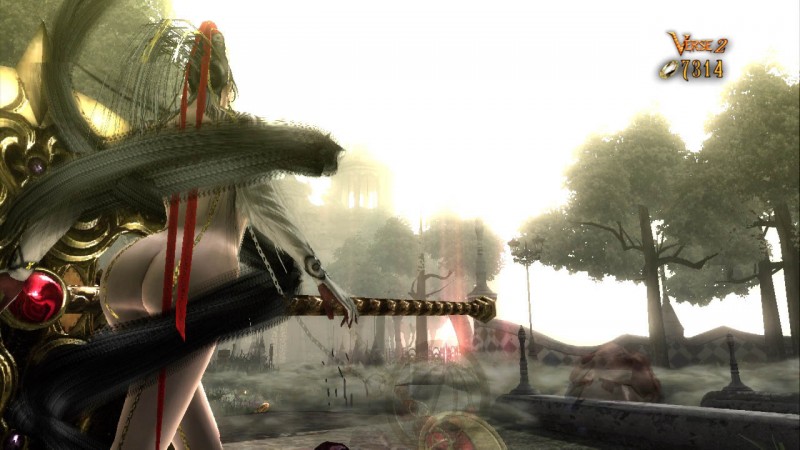 I'm a comic geek much more than I ever will be a gamer. That should be abundantly clear to anyone who has ever read anything I have ever written anywhere. Subsequently, I tend to look at the gaming industry through comics colored glasses. Or more to the point, I happily conflate potentially unrelated issues that crop up in the world of comics that quite possibly no one ever cares about in relation to video games. Previously I have examined how games might evoke a more emotional reaction from the player through subtlety. I also considered the connection between gamers and the literacy impaired. Today, it's all about escapist fantasy.
So… recently I was exposed to Bayonetta. I mean that mostly literally. The female protagonist of this pixilated flesh parade seems to exist for one primary reason. Sex. Now, I'm not saying sex is bad. By my experience, sex is pretty awesome. It ranks very highly on my top ten of most awesome things ever. Fortunately this article is not about sex. Because if it were, I might go on at length. To the point where anyone who continued reading might grow (more) uncomfortable.
Back to Bayonetta. Bayonetta on the surface seems to exist entirely as a sexual object. Something for sad and lonely people to look at and make complicated erotic Photoshop images of. And as much as I enjoy my secret hobby of making erotic Photoshop images, the over-sexualization of fictional characters for no reason beyond the obvious pornographic-like appeal is something worth questioning.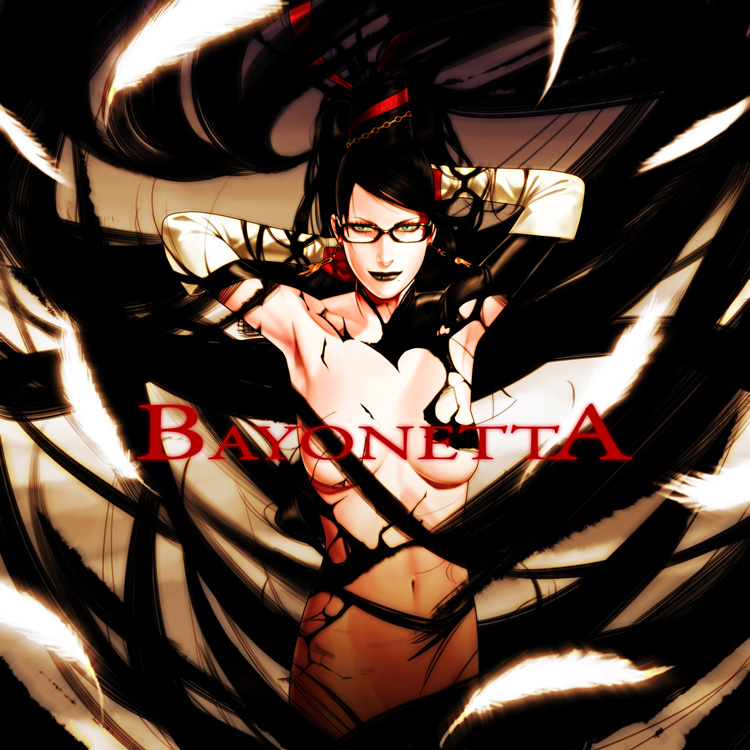 Anyone with any experience in the comics industry knows full well of the epic, war-like debates over the proper presentation of the female form. Witchblade. Lady Death. Fathom. That's a few of the most extreme examples (though they are hardly the exception). Characters like the aforementioned have incited many comic fans of both genders to near blistering levels of rage, or… something that is decidedly not rage. Anyway, the arguments are about what you would expect. One side feels that women are being used as objects rather than as individuals. The other side feels that these characters should be sexy, and that being sexy doesn't detract from the other, arguably more worthy aspects of said characters. A common rebuttal to this is that outside sexiness, the characters are often a cipher. That the female characters exist as a pair of walking T & A and not much else. So there goes the "worthy aspects" argument.
As I said, the arguments are fairly epic. And if you really want to pursue them they should be easy to find through a simple Google search. In fact, here's a notable one.
Getting slowly back to the point: In video games we have watched an interesting evolution in the female form. From Ms. Pac-Man's single curved form to Princess Peach's ankle length skirt. I presume most everyone reading this will realize what a revelation Lara Croft was to young gamers. And frankly, if you have to ask why she resonated so strongly…
I've heard it argued that hyper-sexual female characters exist as a form of escapism and fantasy. Not just for men to lust after, but for women to "become". I think that the choice many people make in avatars for customizable games speaks in favor of this argument. While one side may feel that super sexed characters are demoralizing, I rarely see anyone choose the sad dumpy characters (or the average, natural proportioned characters) when they can instead present a strong and exceptionally "beautiful" face to the world. Now, in a previous article I pointed out that I hold no degree in sociology. This hasn't changed in the last month. Additionally, I hold no degree in psychology. However, it does not seem to be an outlandish suggestion that people enjoy escapism. And that when they choose to escape, they might just want to escape into a form that is strong and beautiful and even hyper-sexual.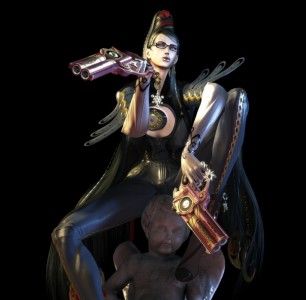 This brings me to Bayonetta. A game I have not played and have very little room to comment on. It might be the best thing in the world. It might be garbage. It's certainly highly sexual. But while the sexual aspects are almost impossible to ignore, what initially drew my attention wasn't the clothes that were actually hair or the kiss based targeting system or any of the other blatant physical lures. No. What grabbed my attention was one thing. The glasses. It was the same thing that I noticed the first time I saw bespectacled MIT physics grad Gordon Freeman from Half-Life. And the two characters invoked the same reaction from me. Escapist-empowered nerd fantasy.
And there is nothing wrong with that.