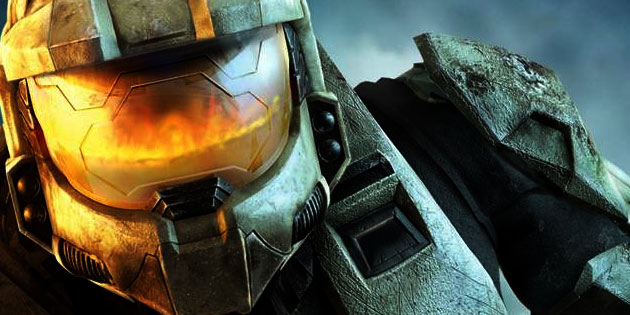 To the people who defend the lack of a proper off-line co-op experience in gaming where said off-line co-op would be awesome: I'm sorry you have no friends.
Not real friends anyway. I mean, you probably have a ridiculous number of digital buddies that you play games with while you sit alone in your empty house. I'm sure you've mastered the use of the mute button and invite system of whatever console you gravitate towards. And that's just great. For you.
I prefer to play video games with real people. And by "real", I mean that they are in the same room, speaking without aid of a headset. Ideally hanging out within punching distance if they decide to do something irrevocably stupid during whatever team-based game we might be playing at that given time.
But I'm getting ahead of myself.
I'm going to go out on a limb here. And by that I mean I'm going to piss someone off. Fine. I can live with that.
Gears of War disappointed me.
Now, I loved many aspects of the game. I loved the enemies and the chainsaws and just about everything else. Minus one very important feature. A feature I find left out of games far too often (even once counts as "far too often" in my book). Local co-op.
Yes, the game allowed for two people to play off-line co-op on one screen. Wow. Two whole people. So basically, unless you participate in online gaming culture you are limited to two people. One on each team, fighting for dominance. That's fun for a few minutes. Then those few minutes tragically pass, and you're left with a game with low re-playability… unless you like playing with digital people.
I don't like playing games with digital people. Well, it's not my first choice anyway. But that's probably self-evident.
Now, I'm not saying I universally revile the online gaming experience. I have a long distance marriage. One of the ways my wife and I spend time together is through online gaming. So I recognize what a tremendous boon it can be under certain circumstances. In fact, I will go as far as to say that when a game fails to offer up an online experience I get visibly outraged. Take Monopoly for the Xbox. Who in the world thought releasing one of the most loved family games of all time without online options was a good idea? And I don't mean that in a rhetorical fashion. I really want an answer. What the hell?
Getting back to the point: As a person who has invested a large amount of his income into perfecting the gaming experience, I would like to see options made available to me. Some games have done very well at this. Halo, I'm looking at you. Other games…. Well that just brings us back to Gears of War.
The usual counter arguments:
Graphics will suffer: I suspect that a company that can craft a game as exceptional in all other aspects as Gears of War could create a protocol in the game that only dumbs graphics down for the off-line co-op mode when a certain number of players are present. In short: It's a non-issue as the rest of the game would be unaffected.
4 player split screen is too hard to see: Again, that's a matter of personal taste. I spent years playing games with 4 people on a tiny screen. Didn't seem to be an issue. Regardless, some of us have televisions that look like this: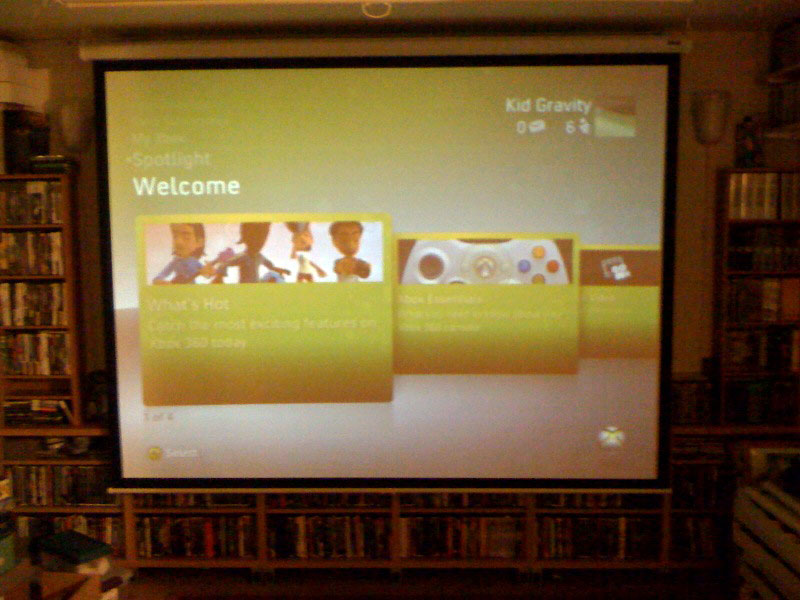 So that argument is effectively moot. If you think the gameplay is too small when split amongst 4 screens, you don't have to play that way.
The online gaming experience is superior: So what? The addition of one should not mean the subtraction of another. The only reason to champion the lack of an off-line co-op feature is if said feature is of zero use to you. And even that's not a reason, because you're still not affected by said features presence. It's a passive aspect of gaming that is only active when you want it to be active. So to those of you (and I've seen you online before, being asshats) actively defending that argument, actively defending absent features simply because you love the game so much it can do no wrong, please see the two opening paragraphs of this rant. It was written for you specifically.
The only argument I have heard that makes any sense to me is that there is a lack of incentive to allow off-line co-op in games as off-line co-op is a feature that circumvents online subscriptions. I don't know if anyone anywhere is actually discouraging developers from developing said gaming experiences. But if they were, I would be unsurprised. And by saying that the argument makes "sense", I mean that I could see this happening. Not that I agree with the practice.
Let's be clear. I'm engaging in a hyperbolic argument. I have to make this clear because in our modern world, the concept of exaggerating a small issue to make a larger point is an alien concept. I've already been the target of a Kotaku hatchet job. Let's see if I can avoid another.
There are lots of games that offer a strong off-line co-op experience. I just want to see that remain as fully developed rather than thrown aside like it was in the otherwise exceptional Doom 3. Yeah, I said it. Doom 3 was exceptional. That statement alone is guaranteed to make someone somewhere have a near-apocalyptic breakdown.
In summary: If you're reading this and you're a developer, don't drop off-line co-op. Some of us still enjoy it.
Also: The original Perfect Dark is freaking awesome, and now that it's available for a download on Xbox Live (complete with a new online feature) I recommend it. And if you're looking for someone to play it with, send me a friend request (GamerTag – Kid Gravity). I'll be sitting alone in an empty house, waiting.