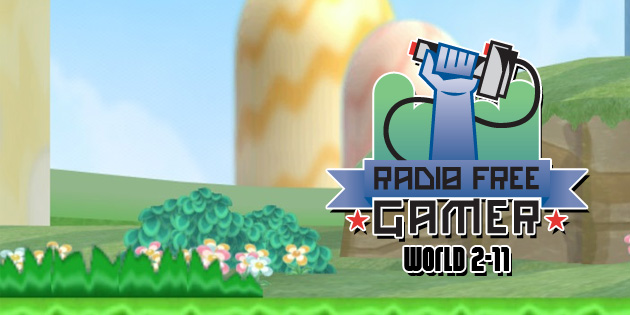 This week on Radio Free Gamer, Tenchux and I discussed the SNES-inspired soundtrack to the independent game 100 Rogues. There are some excellent tracks on there, and if it had been released during the SNES era we think there would definitely be some good remixes by now.
We also played some tracks from the tha Sauce's April Fool's Day album, Duck Hunt HD Remix. Quite a few remixers put a few frenzied days' worth of work into this title, and there are some standout tracks. Finally, we played the debut album from Pocketmaster, entitled Residue. The artist used a Gameboy and Commodore 64 to make this album, and it turned out very well.
We don't have an artist interview this week, but to make up for it we share with you a brief, humiliating we interview we conducted with an intern manning the Sega booth at PAX East. He literally had no idea what they were showing, and stumbles to answer Will's questions. It is quite excellent.
There's a ton of talk on the site about the Lord of the Rings Art and Music Book giveaway. The good people at Turbine studios were kind enough to give us several signed books, and you can get one by signing up for our forums. This will also sign you up for our email newsletters, which will let you know exactly what's going on with all our shows that week. We will give away one book per week to a random forum user, and we will have more prizes once they run out! So, sign up here to get a forum profile, receive our weekly email newsletter, and be entered for our weekly drawings!