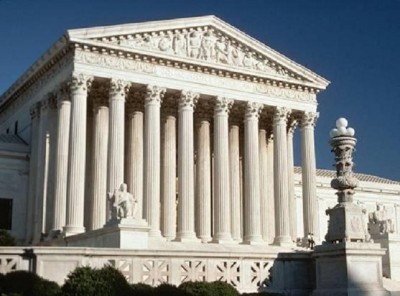 The Supreme Court is set to review both sides of the debate when it comes to the regulation of video game sales to minors, and the State of California has officially turned in its argument (championed by Senator Leland Yee)  in favor of regulation. Similar measures have been ruled as unconstitutional in the past, but Yee's written argument cites many previous court cases, including the United States vs. Stephens, which ruled against a ban of media depicting cruelty to animals.
"Clearly, the justices want to look specifically at our narrowly tailored law that simply limits sales of ultra-violent games to kids without prohibiting speech," Yee said. "We need to help empower parents with the ultimate decision over whether or not their children play in a world of violence and murder. The video game industry should not be allowed to put their profit margins over the rights of parents and the well-being of children."
The argument also compares the First Amendment protections of violent video games akin to that of pornography, stating that,"The First Amendment has never been understood as guaranteeing minors unfettered access to offensively violent material. Such material shares the same characteristics as other forms of unprotected speech, especially sexually explicit material…Throughout history, many states have enacted laws that regulate the sale of both sexual and violent material to minors. Such restrictions reflect society's understanding that violent material can be just as harmful to the well-being of minors as sexually explicit material."
The argument continues,"This is further reflected in the fact that violence can strip constitutional protection from otherwise protected material. Sexually explicit material that would be otherwise protected for distribution to adults can be considered obscene given the violent nature of its depiction. No rational justification exists for treating violent material so vastly different than sexual material under the First Amendment when reviewing restrictions on distribution to minors…It is well-recognized that the societal values served by the freedom to consume expressive material do not justify recognizing a constitutional right for minors of the same magnitude as that for adults – and this should be true whether the expressive material is sexually explicit or offensively violent…Instead, while minors certainly enjoy the protection of the First Amendment, it is a more restricted right than that assured to adults, who may judge for themselves what level of sexually-explicit or violent material they should consume."
The video game industry itself remains largely against the legislation, with several high profile CEOs and developers issuing blunt statements on the matter.
Where do you stand, E-Gs? For federal or self-regulation? Politicize your thoughts in the comments section below!