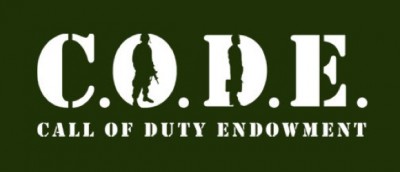 The Call of Duty Endowment has announced a $25,000 donation to the Still Serving Veterans (SSV), specifically towards helping the Veterans Employment Transition Initiative. The program was designed to provide aid to maximize Veterans benefits packages including career training and holistic treatment for post-combat neurological disorders.
"Still Serving Veterans works vigorously and aggressively to advocate for our nation's veterans, and their strong focus on facilitating veterans' transition and reintegration back into the civilian workforce is one of the key ingredients the Call of Duty Endowment looks for when examining potential grant recipients," said Col. Roger Dimsdale (ret.).
Dimsdale added, "There are hundreds of thousands of veterans who proudly served in the Armed Forces who cannot find work these days, but if groups such as SSV can continue to provide them with the training and one-on-one counseling they need to find employment, many of them will be able to find sustainable and good-paying careers for the 21st century."
"SSV needs the support of a variety of donors from both the public and private sectors to continue our mission with VETI. Having Activision and the Call of Duty Endowment join us in this cause will give hope to the many veterans we assist and give them encouragement in knowing that the challenges they face are not going unnoticed," praised Will Webb, President of Still Serving Veterans.