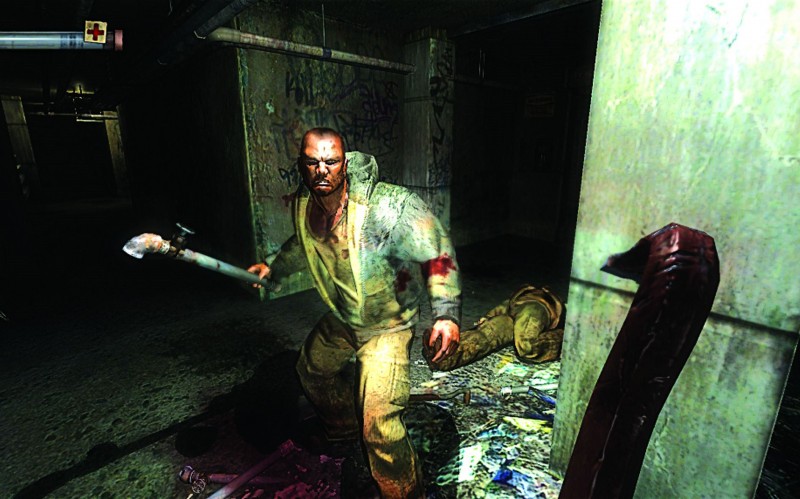 For the past few years, I've made it a habit around October to play through Monolith Production's brilliant survival horror title, Condemned: Criminal Origins.  Originally released in 2005 on the Xbox 360, it made its way to the PC the following year.  Four years later, and it's still pants-pissingly terrifying.  Along with Siren (2004), Silent Hill 2 (2001), and the more recent Amnesia: The Dark Descent, I consider it to be one of the best survival horror games ever made.
In the game, you play straight-laced FBI agent Ethan Thomas, on the trail of a criminal named Serial Killer X.  Players make their way from crime scene to crime scene, performing forensic analysis on corpses and blood spatters in what seems to be an endless series of derelict buildings.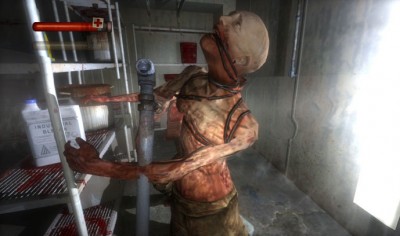 But it's not long before unexplainable things start to happen.  The game strikes an excellent balance by suggesting the paranormal and allowing the player to stew in his fear.  Some things can be attributed to the army of insane hobos out for your blood, but the most horrifying moments occur when you're alone.  (Or are you?)
It's borderline impossible to explain exactly how the game is scary.  Try to imagine an abandoned shopping mall filled with mannequins.  Sometimes they seem menacing, but when you shine your light on them, they're just plastic.  The game, through excellent lighting effects and brilliant sound design, messes with your head in a way that all horror video games should.
Gameplay was divided into the aforementioned forensic segments, puzzles, and combat.  Like any good survival horror game, Condemned is a stickler when it comes to guns and ammo, which allowed for the blossoming of a robust hand-to-hand combat system that felt fluid and effective against the homeless horde.
Combat was visceral and frightening, partly due to the humanity of your enemies.  They weren't ghoulish monsters or zombies, but just men.  In the brief second before you took a swing with whatever blunt object you happened to be holding, you wonder if they could be reasoned with.  But when they start wailing on you, screaming incoherently, survival instincts set in and you're forced to fight.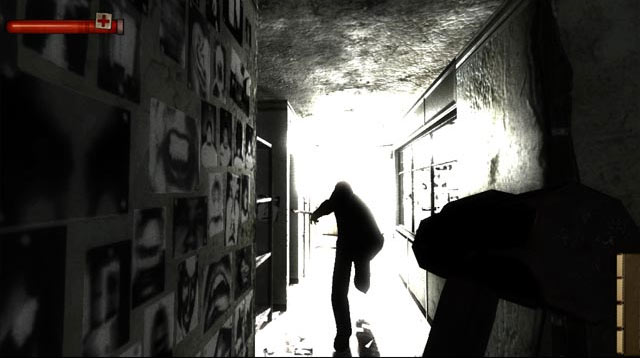 I first played Condemned on my roommate's laptop in 2007.  After a few hours, I was mentally, physically, and psychologically drained.  My shoulders hurt because I found out I had been tensed the entire time.  When I turned off the game, I realized a pocket of air had been suspended in my chest.  It's the kind of game that you love to play, but you can't wait until you reach that next checkpoint or beat a level.
In 2008, a sequel was released called Condemned 2: Bloodshot.  Ethan Thomas, a broken man after the harrowing events of the first game, is on a self-destructive streak when he's forced to confront his demons once more.  The game is inferior to the original in almost every way, but it's still an excellent example of the survival horror genre because the atmosphere, gameplay, and overall design were largely unchanged.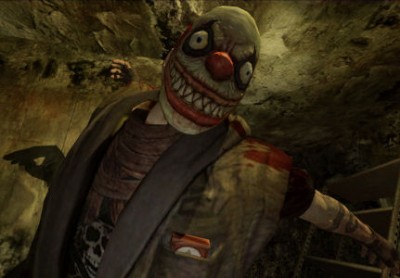 There was a much greater emphasis on the paranormal in the sequel, seeing as Ethan Thomas had already gone batshit insane.  A strange tar-like substance has transformed enemies into hideous creatures, and the game swiftly gives you more powerful abilities that make you less vulnerable and, as a result, decrease the horror aspect.
The intensity remains because every fight feels like an actual fight that you could conceivably lose (at least until you get that overpowered attack towards the end), but those who played the original won't be as frightened.
If you're in need of an insanely good scare this month, pick up Condemned: Criminal Origins.  If you lack a PC that can play a 4-year-old game or an Xbox 360, then the sequel, also available on the PlayStation 3, should get your heart racing.