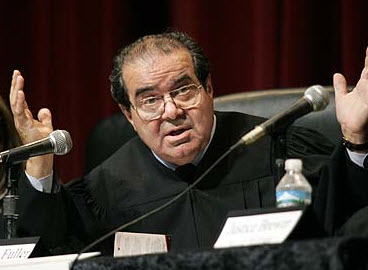 While the Supreme Court has until June of next year to issue a verdict on the case of Swartzenegger vs. the Entertainment Merchants Association, early quotes from Justices seem to indicate a favor towards the EMA. With opening its doors to oral arguments only two days ago, a leaked conversation between California's Attorney General Zackery Morazzimi and Justice Antonin Scalia speaks volumes of the current climate within the Court.
Morazzimi summarized the plantiff's position stating that federal restrictions on minors are necessary due to a "deviant level of violence that is presented in a certain of category of video games."
Justice Scalia reportedly interrupted the Attorney General at this point to argue, "You are asking us to create a whole new prohibition… what's next after violence? Drinking? Movies that show drinking? Smoking?" The Justice also referenced the violence contained within Grimm's Fairy Tales as comparative to that within video games.
How does this development change your prediction of the case's outcome, E-Gs? Let us know below!