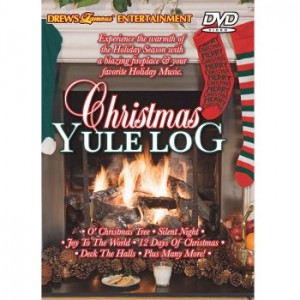 Sometimes we want to plant ourselves on a couch and relax, without the hassle of having to occasionally interact with what's in front of us. And with the holidays bringing family members both close and distant, seasonal music, decorations, Thanksgiving-sized dish loads, and fruitcake, there is no better time to pretend to spend quality time with those you love than sitting in a dark room for two hours. To help you suffer the least, the cineastes here at Elder-Geek have compiled an essential list of Blu-rays and DVDs for any watcher on your list. This is the 2010 Elder-Geek Movie Lover's Shopping Guide.
For the Action Fan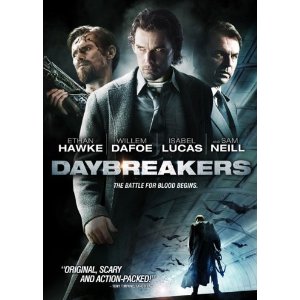 Nothing says Seasons Greetings like the latest crop of explosion-fests attempting to remake the greatest Christmas movie ever made (Die Hard). And while we still had to endure a Twilight move this year, 2010 had one of the best vampire movies in recent years with the underrated Daybreakers, which features Willem Dafoe with a crossbow. The more mainstream mayhem maestros will definitely appreciate the more action-packed Iron Man 2, with Robert Downey Jr. continuing the role he was bred to play as business leader-cum-troubled super hero Tony Stark.
Also Recommended: Red Cliff: International Version (Parts I and II), Predators, Edge of Darkness
For the Special Effects Junkie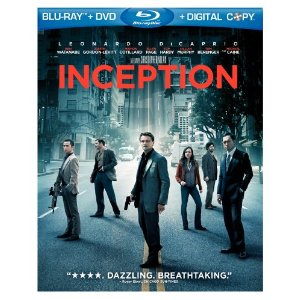 No film has written a sweeter love letter to 3,000 computer technician-hours this year than Christopher Nolan's Inception, which flipped an entire square-mile of Paris upside down in between stuffing the most brain-busting physics manipulations we've seen since someone topped our egg nog off with LSD. And both Robert Rodriguez and Quentin Tarantino have finally listened to the fans and packaged their mutual, 3-hour long tribute to 70s schlock into a two-disc ultimate Grindhouse experience.
Also Recommended: The Expendables, The Wolfman, Feeding Frenzy

For the Romantic (Comedy or Otherwise)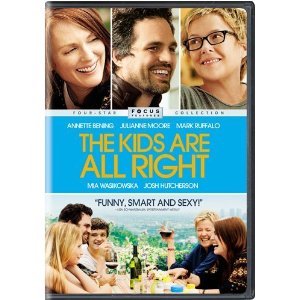 Give the testosterone a break with these gooey diversions. Those that can take a bit more drama with their cheese should sample the multiple Oscar front-runners in The Kids are Alright, which casts Julianne Moore and Annette Bening as a lesbian couple who hunt down their children's biological father to mixed results. And, if your significant other is cool with it, may we recommend the comedic gold that is Steve Carrell and Tina Fey in Date Night?
Also Recommended: Going the Distance, Letters to Juliet, Leap Year
For Those Looking to Laugh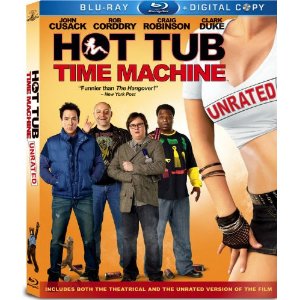 2010 wasn't short up for laughs, as these picks can attest. Adam Sandler and pals age into a second childhood in Grown Ups, Hot Tub Time Machine is a romp through 80s cliches that is as awesome as its name suggests; and hey, they released a new extended version of The Hangover for the five people of age in the world to have missed it!
Also Recommended: Get Him to the Greek, Cyrus, MacGruber
For The Comic Book Guru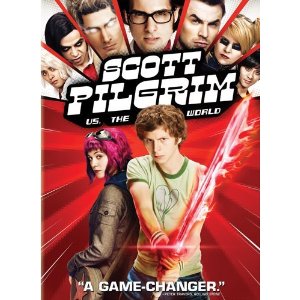 There hasn't been a better year for graphic novel geeks since the 80s first brought them into popular consciousness. Those that missed the epic Scott Pilgrim vs. the World (and from its box office numbers, that was a disappointingly high number of you), should redeem themselves with a Blu-ray or DVD purchase. And if you haven't already seen the occasionally gruesome wonder that was Kick-Ass, don't cheat yourself of an Adam West-esque Nicholas Cage or an 11-year old with a fouler mouth than Eric Cartman.
Also Recommended: Jonah Hex, The Losers, Wolverine and the X-Men (The Complete Series)
For the Horror Hoarder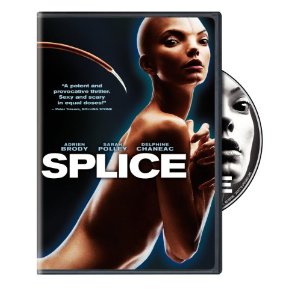 Just because every obese man in the neighborhood has hilariously wedged themselves up their own chimneys, doesn't mean you can't scare yourself into the new year. Splice brings some refreshing morality play into a sharply paced "What horror has Science wrought?" story. And those with the gift of blu-ray should be required by law to have the newly remastered edition(s) of The Exorcist in their library.
Also Recommended: Nightmare On Elm Street, The Human Centipede, The Crazies
For the Otaku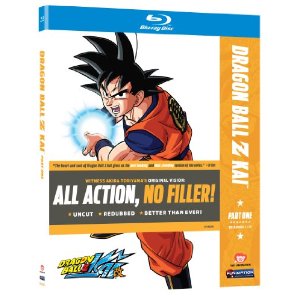 For those craving the best from the East, 2010 didn't disappoint. Many of the Studio Ghibli classics are getting brand new transfers on 2-disc DVDs, with hits like Kiki's Delivery Service, My Neighbor Totoro, Castle in the Sky, and Ponyo. And the first three boxes of Dragon Ball Z: Kai cut down the series' massive amount of filler into a package digestive to any strong-pulsed palate.
Also Recommended: (Series) Ouran High School Host Club, Claymore, Trigun
(Film) Evangelion 1.11 You Are Not Alone
For the Family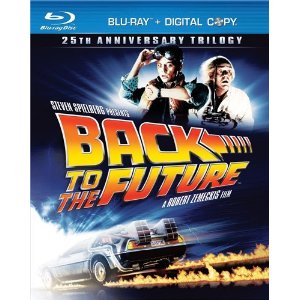 There has been no greater built-for-family trilogy than the ironically timeless Back to the Future, the entire franchise now available in a stunning package for both HD and standard definitions. And if you want to stand out amongst those giving the expected animated family fare this winter, pick up the almost invisible The Secret of Kells, a stunningly realized Irish fable on the power of knowledge against the impending hordes of darkness.
Also Recommended: Toy Story 3, Despicable Me, Percy Jackson and the Olympians: The Lightning Thief
For the Lover of the Classics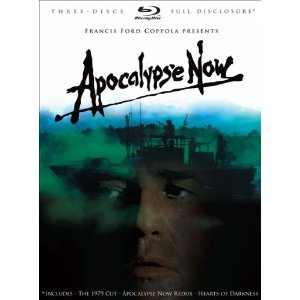 While the tide of movie progress flows ever on, these gems continue to prove themselves against their increasing years. Apocalypse Now will remind any film buff why its considered among the best war films ever produced (make sure its the 3-Disc Full Disclosure edition to get the poignant "Heart of Darkness" making-of documentary!) And the cheerfully sinful Rocky Horror Picture
Show has seen a new remastered edition come to light.
Also Recommended: Spartacus (50th Anniversary Edition), Psycho (50th Anniversary Edition), The Sound of Music (45th Anniversary Edition), Goodfellas (20th Anniversary Edition), Ocean's Eleven (50th Anniversary), One Flew Over the Cuckoo's Nest (Collector's Edition), The Bridge on the River Kwai, The Maltese Falcon, King Kong, The Complete Metropolis
Recent Re-Releases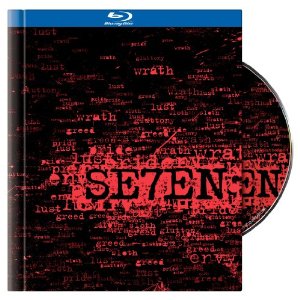 Too new to be considered classics, and too old to be current top-shelvers, there are many films getting a new lease on life this year. So many in fact, that will be simply list just a sample of them here for your browsing pleasure: Mad Max, Highlander, Evil Dead, Evil Dead II, American Beauty, Se7en, Romeo + Juliet, Moulin Rouge!, Ten Things I Hate About You, James and the Giant Peach.
For The TiVo/DVR Addict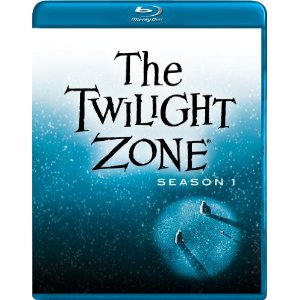 For those extended visits were merely two hours of silent watching won't do, sit your family down for session-long visits to these television shows both new and old. Network TV rarely has stronger sitcom hits like Glee and Modern Family, but both surprise hits have their first seasons available for back to back episode marathons. On the darker side of the boob-tube, Breaking Bad and Dexter have new box sets for your (occasionally morose) viewing pleasure. Don't dismiss those shows from sweeps past, as The Twilight Zone has re-released its first two seasons in all their camp on Blu-ray just for the three-eyed clone of Hitler that's standing…right inside your brain!!!
Also Recommended: (Current) Weeds (Season 5), Mad Men (Season 3), 30 Rock (Season 4), Baseball: A Film by Ken Burns, The Tudors (The Complete Series), 24 (The Complete Series), Scrubs (The Complete Collection)
(Classic) Scooby Doo, Where Are You? (Complete Series), Daria (The Complete Animated Series), Golden Girls (25th Anniversary Complete Collection), Tonight: 4 Decades of the Tonight Show Starring Johnny Carson, The A-Team (The Complete Series), Prime Suspect (The Complete Collection), The Larry Sanders Show (The Complete Series)
For the Sure Bet(s)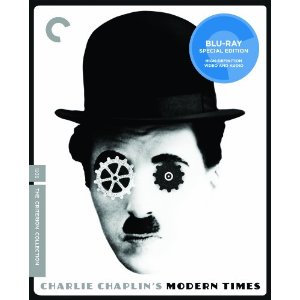 Seeing a lot here that you already bought in the past couple hundred days? Well, here's some sure-fire winners from years past to ensure that every hole is filled in your gift-ee's collection. Finally making a presence on Blu-ray to complement its unequaled DVD restorations, The Criterion Collection is the first place to go for those often over-looked masterpieces from years bygone and just gone, some of their more recent inductees being Charlie Chaplin's Modern Times, Akira Kurasawa's Seven Samurai, and David Cronenberg's Videodrome.
If you got a fan of Disney that wants more than the company's lethargic re-releases (this year: Fantasia/Fantasia 2000 and Beauty and the Beast), get a rare treat for them from the limited "Disney Treasures" DVD collection. Featuring cartoon compilations from both the black and white and color days, as well as hours of documentary footage on the company, its parks, and Disney himself. Its a tribute to the taste of any mouseketeer on your list.
And that's the 2010 entry in the Elder-Geek DVD and Blu-Ray Shopping Guide. We hope our exhaustive catalog can be your road map to gifting success this year, from the most obvious choices that slipped your mind to the elusive wonders that you would have never thought of. We wish everyone a joyous season, and hope that no matter what you celebrate, you keep your disc players spinning while you do so.