It starts out slow for anyone who joins this most recent console generation. It doesn't matter if you're new to games or if you remember the fonder days of Ghostbusters for the Atari 2600, the results are the same. You pick up a Playstation 3 or an XBox 360 and run your way through some new gaming wonder. But what's this? You got a trophy for 25 head shots. You quickly flip through the dashboard and examine this oddity further. Apparently, there's another trophy for 50 head shots, and another for 75 and, would you believe it, another for 100. In an instant your play-style is changed. You no longer bother picking up that shotgun, it's too inaccurate. You start ducking behind cover and picking enemies off from afar. Everything that is canon with your style of play has be thrown out the window in pursuit of that 100 head shot goal. Is this kind of Jedi-like  influence a good or a bad thing? Sure, you're having fun chasing down these achievements but you're no longer playing by your own rules, you're falling into a streamlined path set  by the omnipresent developers, never to have your own mind again. So are achievements and trophies a blessing to add re-playability and challenge to a generation of games, or are they an electronic leech drying us of personal thought and creativity?
For those unfamiliar, achievements and trophies are a developer requirement. They are simply a set of extra goals to complete during play-though of any current-gen title. When complete a not-so-elusive task such as, "Kill Your First Enemy" you get a soothing little dingle and an achievement/trophy. Each competed goal nets you an allotment of points which raise your gamerscore on the 360 or your level on the PS3, and thus your cyber-dong grows and grows.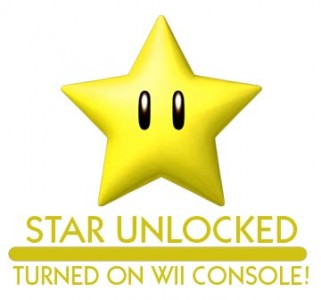 But what are these little collectibles doing to us? I can tell you right now that one of my favorite games this year is Donkey Kong Country Returns, but I can also you tell you I've struggled to play it as often as I'd like. The reason, because although I would love to get every puzzle piece and KONG letter, I get nothing in return for them. Hell, I can't even get my friends to believe me when I tell them of my progress unless I drag them to my house and waggle my Wii to life. Ah, but if the Wii had some sort of trophy system, we'll call them "Stars", then my illustrious accomplishments could be see by all. In this sense I support these console extras. They increase ones drive to get all those little trinkets in a game and add to the replayability. I might not complete all this extra fluff without the goal oriented unlockables. But in the olden' days I would have done these extras just for sport. Has the age of  achievements really warped the completionists in us this far?
That isn't the most damning affect of goal-oriented gaming though. Achievement sets and trophies do help steer us into situations that we might not have got into before, but they also steer us places we might never have ever gone without the incentive. When achievements begin to root themselves in conventional game techniques we begin to lose our sense of self. I spent hours aiming for the "Counter 20 Enemies" trophy in Enslaved: Journey to the West despite the counter being one of the least intuitive, frustrating combat mechanics in the game. We're all guilty of going out of our play-style to appease the trophy gods. Some might say this is a good thing. That it helps us explore the game more and dig up a much richer experience by experimenting with actions we might not have previously. But is this worth the price of your own imagination?
Goal Oriented Gaming robs the gamer of their creative integrity. A video game is a vast expanse of self -awareness. Despite what you may think, you're choices in Fallout: New Vegas are a reflection of your psyche. There has always been the danger of one disrupting this personal experience with a walkthrough but never have we had to compete with a reward system set forth by the developer. When a game tells you that you can get points for killing ten enemies with grenades you're gonna start chuckin' grenades any time a cluster of enemies is on screen. Is this the right action for this situation? Yes. Is this what you might have done left to your own devices? Maybe not. Maybe you would have picked a vantage point and sniped every soldier in the base and walked in with some intellectual satisfaction for your unorthodox solution. Hell, maybe you already got the grenades achievement and now your running about like an idiot trying to desperately melee every enemy in the  base for a completely different achievement. Despite the action taking place, you are being robbed of your personal  play experience.
Trophies and achievements are like the force (Yes, a Star Wars reference. It wouldn't be an Elder Geek article without one). On the lighter side, these goals can extend a games lifespan and offer substantial replyability while giving some great peace that none of us really understand. On the dark side, goal oriented gaming can warp our self-referential experimentation into nothing more than a checklist of  grocery tasks to tick off before the credits roll. Oh, and then it reduces your Uncle Owen to sand jerky. Regardless, all I ask to everyone out there is to be wary of trophies. Don't let their absence steer you away completing from great titles. Don't let them change the way you play videogames. I'd even recommend avoiding them altogether on the first run of a game. I find trophies most satisfying when I get them by accident.
So next time you load up a new game and see that new achievement entry open up, think of these words: experience games for just that, the experience, not for the XP.