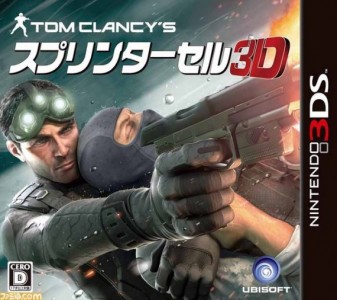 [Initial reporting done by Eli English]
Are you a fan of the video game series "Splinter Cell", or at least "Splinter Cell: Chaos Theory"? You may be excited then to hear about Splinter Cell 3D for the Nintendo 3DS.
Splinter Cell 3D follows the same storyline from Chaos Theory, in which Sam Fisher – a spy for Third Echelon – must uncover a government conspiracy and stop World War III from happening. The title will come packed with some new equipment, 3D layouts for everything in the game. Running, looking at a map and choking enemies will also be in 3D. The game will also feature the slide pad or the touch screen to select weapons and an interactive 3D puzzle that takes over from previous hacking mini-games. The title will not include multi-player for anything from the co-op or the popular "Spies versus Mercenaries" mode.

Splinter Cell 3D is set for release sometime this April for $40.
[youtube]http://www.youtube.com/watch?v=cFooBI7rvvU[/youtube]
Is Splinter Cell a game that could get you into 3D, E-Gs? Or have you already pre-ordered your 3DS for other reasons? Let us know below!