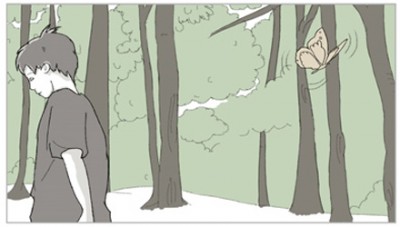 Ever wonder what happened to Milo, both the project and the main character of some early technology demonstrations for Kinect back in 2008? First it was a game, as depicted by Peter Molyneux, but once he moved on to head Microsoft Game Studios, the project was demoted to tech demonstration, and then to a simple experiment that then "show[ed] up in other places" according to Phil Spencer, the studio's Vice President. But, thanks to Develop, we now have pictures that show that "Project Milo" was indeed, at one point, a game on its own.
Depending on who you talk to, "Project Milo" was never intended for release, or is still in development. Aaron Greenberg was originally interviewed stating that game would not be released, but later posted a Twitter message discussing the contrary: "Project Milo absolutely continues in development at Lionhead Studios, it is just not a product we plan to bring to market this holiday." The final word on the project is silence, with journalists asked not to ask questions on the project when interviewing any one involved with the project at one time.
From the pictures uncovered in the Develop report, "Project Milo" looked to be an adventure title. These images appear to be halfway between concept art and storyboards, and seemingly revolve around the exploration of a "secret forest" area in an otherwise modern suburb. We also see glimpses of Milo performing various simple, seemingly unrelated tasks – a staple of Molyneux design – as well as other, non-human characters interacting with the environment.