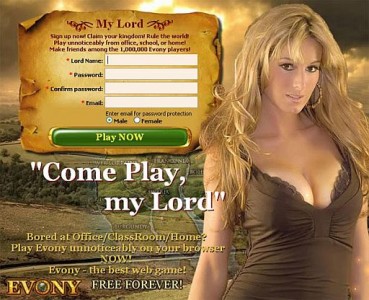 [Initial reporting done by Eli English]
Phillip James Holland, the 23 year old who was sued by Evony LLC (the creators of the free-to-play MMORPG of the same name) last month, has received his verdict of having to pay Evony LLC $300,000. The verdict was originally going to be $800k, but the judge found that some of the claims that Evony LLC announced overlapped, and reduced the judgment because of it.

Holland retained no attorney and never responded to Evony LLC's claims of him; which included selling auto-playing bots and a gigantic map of the game which allowed players to abuse exploits in the title; and without a response the claims against him are presumed true – at least to the judge and jury – which lead to the fairly quick resolution of the case.
"Spam, theft, hacks and bots shouldn't be allowed in any game and we make every effort to make sure they are not in ours," Marco Mereu, Evony's general counsel, said in a statement. "While we unfortunately were left with no option but to litigate this matter, we agree with the Court that it costs less to obey IP laws than to violate them."
Do you think Holland should of been treated differently or do you agree with Evony LLC on their decision? Post a comment below and tell us what you think!