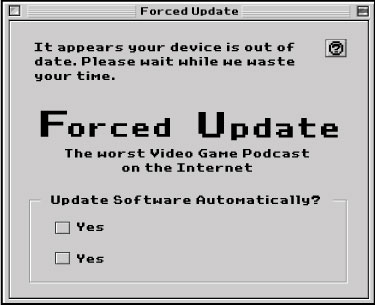 Sorry for the delay, we had some difficulties in the past two weeks and weren't able to record. Some of it might have been a direct mishap involving alcohol.
We'd like to welcome Justin on the cast. He's here to talk to us about his Mortal Kombat article. It might just be our most professional moment ever. Then Yagiz is super late and would like you to know why. If you wanna join in on the conversation, hit us with an Email at forcedupdate@elder-geek.com, or post a comment and we'll read it on air.
Forced Update contains content not suitable for children under the age of 18. The opinions of Forced Update do not reflect the opinions of Elder Geek. If you take anything said on Forced Update seriously, then you should probably give up on life.