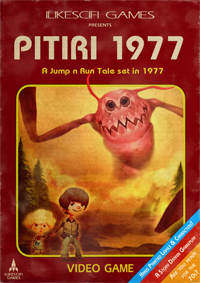 We kick off 2012 talking about the Indie game Pitiri 1977, from ILikeSciFi Games… quite possibly the most polarizing title we've played so far.
Music Featured in this Episode:
Intro: A Lot of Heroes (Jurgen Brunner)
End: It Has to Start Somewhere (Jurgen Brunner)
The game for the next episode of the Game Club is Abobo's Big Adventure, a free flash game. Please check it out, play along with us and be sure to leave your thoughts on the game before we record our next show on January 26th.
Thank You to everyone that listened to the show, played along with the Game Club and gave us some comments and thoughts to read during the show! Please don't forget we're on itunes now and we need feedback and ratings! We hope you're enjoying the Game Club as much as we are! Thank you for your support!
Click that big blue iTunes button below and subscribe! You can also send your feedback via email to eldergeekgameclub@gmail.com or twitter @ElderGeekDotCom
You can subscribe to the RSS Feed right here or click the itunes button below.