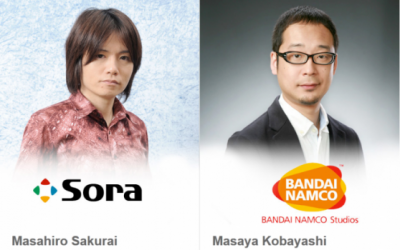 Earlier tonight during its latest Nintendo Direct broadcast, the Japanese publisher revealed that the next Super Smash Bros. will be developed primarily by Namco Bandai's Tekken staff. The "special team" put together to oversee the project includes Tetsuya Akatsuka (Mobile Suit Gundam: Extreme Vs), Masaya Kobayashi (Ridge Racer), and Yoshito Higuchi (Soul Calibur), with Nintendo's own Masahiro Sakurai directing. The two studios had previously joined forces on 2005's Star Fox: Assault.
"The project has just gotten started. Bear in mind that not only are we developing two titles simultaneously, but we announced the project before we even started actual development, so I'm afraid we will likely have to keep you waiting for quite a while. Please be patient." Sakurai wrote in a statement on Nintendo's official page for the project, "The prototype prepared by Namco Bandai Studios' special team looks pretty good, and it's working great."
"All the top creators from Namco Bandai are gathered here to create a never-before-seen dream team for this project." echoed Kobayashi on the same official page, "We will fully utilize our experience and knowledge in action/fighting game development, technical capability, and organizational strength, and we hereby promise you that we will develop the best and most powerful Super Smash Bros. title ever!"
Neither a subtitle nor release date has been confirmed for this Super Smash Bros yet, but a version will be available for both 3DS and Wii U.
(via Nintendo Direct)