Electronic Arts played up their Gamescom presence again this year, presenting a variety of both known software and game announcements to the assembled masses.
Visceral Games' Army of Two: The Devil's Cartel kicked things off, with Executive Producer Julian Bleak describing the game's use of the Frostbite 2 engine for even more detailed environmental destruction. A new feature dubbed Overkill was also debuted, a sort of limited Power gauge gained through killing enemies, that allows for "massive destruction" in its limited time frame. The game will launch in March of 2013.
NHL 13 then took the stage to proclaim itself the second largest franchise in representing European teams (behind FIFA), this year's model bringing with it the GM connected mode. GM connected allows for up to 750 players to stay connected to the stats of 30 player online, managed teams. NFL 13 promises 1,000 new skating animations, and will hit store shelves on September 13th, a demo available on August 21st (22nd in Europe).
Need for Speed: Most Wanted followed with a new trailer, and Executive Producer Matt Webster explained that grinding is no longer required for unlocking all available car models in the game. A demo of the game's AutoLog updates – most prominently the new CloudCompete function – was then shown, with particular emphasis placed on the game's plethora of Speed Points strewn about the in-game world for upgrades. Need for Speed: Most Wanted has been dated for October 30th, November 1st in Europe.
Medal of Honor: Warfighter's new multiplayer feature – which allows players to fight in multiplayer under their own nations (70 possible multiplayer combinations) – was then discussed, and it's new "Fire Team" co-op mode shown off via trailer. Gears were switched completely when EA COO Peter Moore revealed that the free-to-play mobile game The Simpsons: Tapped Out will re-launch in the US this week, and in Europe during the next month. The game just recently launched on the German App Store.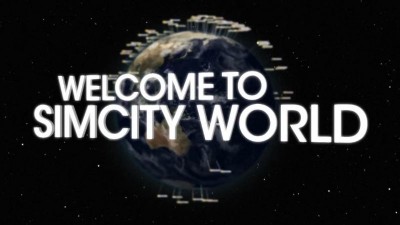 A quick Origin update came with the announcement of a Mac version, along with updates to the User Interface and the integration of more social features like achievements and challenges. SimCity was dated for February 2013 on Mac and PC, its newly unveiled GlassBox feature allowing for shared content between friends, the also recently revealed SimCityWorld feature allowing for greater sharing across the globe.
Future DLC support for Battlefield 3 was teased: with "Armored Kill" hitting as a PS3 Premium timed exclusive on September 4th, "Aftermath" coming this December, and "End Game" bringing motorcycles into the fray sometime next year. A Premium Edition of Battlefield 3 – containing the game, Premium subscription, and a multiplayer "welcome kit" – will release sometime this September.
Crysis 3's new Hunter Mode was shown off in a group demo, which supports up to 16 players in matches pitting cloaked Hunters against CELL Troopers that need to be killed off during a time limit. The game will launch in February, 2013. BioWare Austin General Manager Matt Bromberg reminded the audience about Star Wars: The Old Republic's free-to-play relaunch coming this Fall, and teased a lot of smaller community updates ranging from new Level 50+ missions to a new warzone for PvP players.
A new weapons crafting system was unveiled for Dead Space 3, which lets accumulated raw materials and tool parts be combined for customizable weaponry. A Tools of Terror contest was also announced, allowing interested participants to submit designs for a "dream weapon" for a chance to have their likeness – as well as their weapon's – integrated into the final game build. Details can be found on the official website. Dead Space 3 will release on February 5th in the States, February 8th in Europe.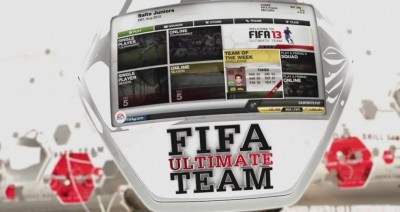 EA closed out the show with a bunch of new details on FIFA 13, including the launch of the Korean MMO FIFA Online 3 later this year. FIFA's Ultimate Team social ecosystem – now available through the EA Sports mobile app – has seen 92 billion coins spent, 30 million player trades, and 380 million games played since its launch. The new FIFA Season (1 billion matches so far this year), will be updated with 2v2 online co-op and persistent squad saves. Division titles will now be available across all divisions, and a new trophy cabinet allows for visible representations of player awards.
The game's most hyped new feature was Match Day, an extension of the EA Sports Football Club featuring real world statistical information and commentary. Actual season occurrences like player injuries, suspensions, and trades will affect games played online. A demo that includes Match Day will release on September 13th.