Hollywood's biggest night has seen a year-over-year uptick in views as of late, despite – or perhaps because of – audiences complaints of over-long ceremonies and useless accolades. Whether or not it is one of the year's most lavish hate watches, the Academy Awards planning committee want to keep the trend going in 2015. The first, and probably best, move toward that goal was hiring Neil Patrick Harris as host. Like Hugh Jackman before him, Harris has been a Grammy-darling (both as host and nominee), and radiates a non-controversial charm. Here's hoping it was just a lack of enthusiasm that lead to his dead-fishing on the Video Game Awards stage back in 2010.
If this year's broadcast is going to continue Oscar's upward trend, we need to see just a few things. Cutting out all the time wasted watching presenters cross the stage to their mics has been an excellent decision by the show's producers that needs to be ramped up even harder. Sit all nominees closer to the stage, even the less attractive techie guys that have to hike the entirety of the auditorium just to get one of the awards no one cares about. To that same effect, keep common sense when it comes to staged bits. Performances of relevant Best Original Songs yes, lengthy montage tributes to forgotten film genres no.
Most importantly, know when you have been lucky. American Sniper was nominated back when it was just the obligatory nods toward Clint Eastwood, biopics, and dead real-life people. I know the movie's popular now, and believe me that's not your fault, but do not fall back on old hatreds. Middle America will be watching in much greater numbers, and their additions to the East Coast snobs and West Coast whiners hate watching will drive up your stats even further. You don't have a big anniversary like Bond's 50th to celebrate this year, use the time to give the troops a well-deserved salute, and watch those returns peak even higher.
Ok, brass tacks time. Below are all the nominees in all 4,325 categories (*number may be inflated to reflect my annoyance). Beneath each category is my prediction for the winner and who should be winning. I abstain from giving a "should win" nod in any category I haven't seen the majority of nominees in but – like the voters themselves – that won't stop me from crowning a winner. I'm abstaining more and more each year, so this year I try to make up for it by offering a more audience-pleasing alternative than the Oscar wank that was nominated
Place your bets, fill your ballots, and hope Neil Patrick Harris is still cool enough to make a Harold and Kumar reference, these are the 87th Annual Academy Awards.
Documentary Short Subject
Crisis Hotline: Veterans Press 1
Joanna
Our Curse
The Reaper
White Earth
Who Will Win – Subject material makes Crisis Hotline: Veterans Press 1 the best bet on principle alone, too many horrible headlines have been sticking in voter's heads recently to not reflect gold here.
Who Should Win – Abstain. Shorts are actually among the most difficult nominees to see, they are usually screened in qualifying runs only and not made available until much later after the awards.
Your Other Options – VICE tends to do good work (through their website directly, avoid a lot of their Youtube fluff.) If seeing this list puts you in a mood to feel disappointed in our continued mistreatment of United States veterans, their profile on the KKK's recruitment of southern vets is a heart-clencher.
Short Film – Animated
The Bigger Picture
The Dam Keeper
Feast
Me and My Moulton
A Single Life
Who Will Win – The safe bet in the shorts categories is always the one that most viewers will have actually seen. That puts them in the same boat as the rest of us, with Feast being the only nominee they could feel strong enough to vote on. And unlike the big categories, there are rarely any politics here to sway them otherwise.
Who Should Win – Abstain. Only seen Feast because it was before Big Hero 6.
Your Other Options – We happily live in an age of plenty when it comes to quality animated shorts. Pick a direction on the internet and explore, really. But for the sake of having something to italicize here, go watch FilmCow's surreally morbid Llamas with Hats, now finally concluded after 12 episodes.
Short Film – Live Action
Aya
Boogaloo and Graham
Butter Lamp
Paraveneh
The Phone Call
Who Will Win – Absolutely no freakin' clue. If I were an Academy voter going by my first instinct, Butter Lamp, because the title is fun to say. But hell, the median prediction by the industry trades for this one is Boogaloo and Graham, so let's go with that.
Who Should Win – Abstain.
Your Other Options – No idea with this one. Um…Vine, I guess?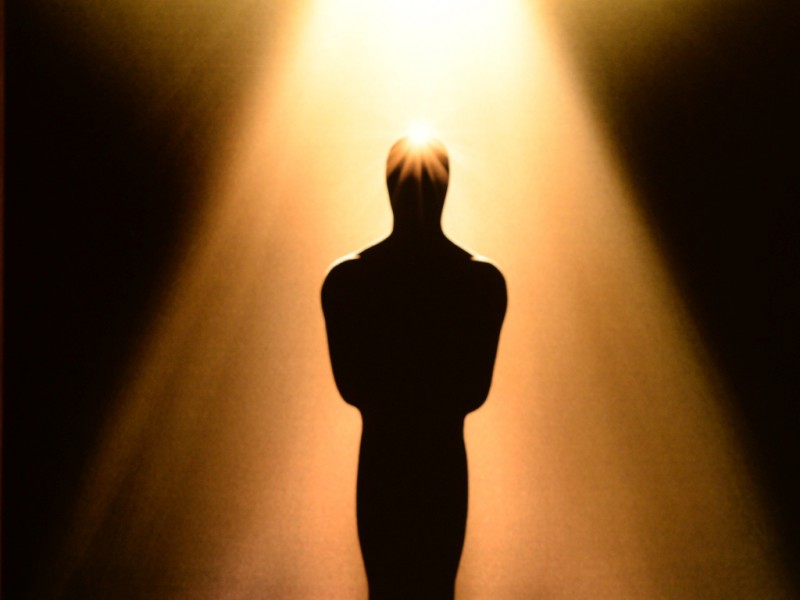 Sound Editing
American Sniper
Birdman
The Hobbit: The Battle of the Five Armies
Interstellar
Unbroken
Who Will Win – I don't think even Academy voters could confuse Birdman's ceaseless drumming for quality sound editing (that's Whiplash's easy victory later on,) and Unbroken and Hobbit are here as equal but very different obligations. While it's not an orgasm for the ears, the sharp punctuations of gunfire into extended moments of muted background noise give American Sniper a lasting advantage.
Who Should Win – For all of its big moments, Interstellar is made up of a lot of expertly edited small sounds. Matthew McConaghey's thumps and shuffles did just as much to sell Nolan's idea of fifth-dimensional space as the trippy visuals.
Your Better Option – One of the least talked about wonders of Snowpiercer is the way it reflected and punctuated so many mood moments with effectively the same sound of a train rolling along a track. And we owe the metallic clinks and scrapings most of the credit for selling the rough grit of lower class train life.
Sound Mixing
American Sniper
Birdman
Interstellar
Unbroken
Whiplash
Who Will Win – Whiplash, because BA-DUM-DA-DUM-DUM-DA-DA-DADA-BA-DUM!
Who Should Win – Unlike Birdman, the drums of Whiplash are a character in and of themselves, an almost expressionistic reflection of our lead's growing artistic obsessions. We feel the pain of his bloody hands with every hit, and not just because we see all of that broken flesh up close.
Your Better Option – Martial arts do not get nearly enough credit for being the symphonic masterpieces they are. If you think getting an audio to cry with just sound cues is hard, try getting them to wince. The Raid 2 is a spectacularly brutal experience, made into a visceral gut-punch by its expert mixing of hit impacts and grunts.
Production Design
The Grand Budapest Hotel
The Imitation Game
Interstellar
Into the Woods
Mr. Turner
Who Will Win – Into the Woods seems like the obvious, in-your-face candidate. And if we were all being honest and fair, Imitation Game or Mr. Turner would take this one for their accurate reflection of their respective times. But no way is reasonability happening with The Grand Budapest Hotel is on the ballet. Flick looks more like candy than Willy Wonka and the Chocolate Factory.
Who Should Win – Respect must be paid for just how balls out The Grand Budapest Hotel went in drenching itself in comforting pastels and grand backgrounds. The sets are easy on the eyes, but I can guarantee you they weren't easy on the hands that made them.
Your Better Option – No film was better put together, and made to look like it was literally put together, than The LEGO Movie. There wasn't a more impressive moment this past year than the first time we saw that those clear LEGO pellets hit the screen like back-splashed water droplets.
Makeup and Hairstyling
Foxcatcher
The Grand Budapest Hotel
Guardians of the Galaxy
Who Will Win – It's still puzzling why makeup and hairstyling is still truncated to three nominees, as if here was the fat they needed to trim in order to inflate their Best Picture options to Full Bullshit figures. Whatever the reason, actor transformation is the usual winner here, go with Foxcatcher.
Who Should Win – All Foxcatcher has going for it is the admittedly excellent work on one character. Guardians of the Galaxy made even its non-CG aliens fun and diverse, and that was with the knowledge that not all of them would be able to be front and center for the full run-time.
Your Better Option – The Hobbit: Battle of the Five Armies didn't get its franchise-certified courtesy nomination here, and that's a shame. Amidst the terrible CGI and phoned in performances, the still superb beard hair and makeup teams were frequently more on point than they ever were.
Costume Design
The Grand Budapest Hotel
Inherent Vice
Into the Woods
Maleficent
Mr. Turner
Who Will Win –  The Grand Budapest Hotel has this one too. The almost-cheap looking theatricality of many of the costumes are one of the biggest factors leading to how much fun the cast – and audience – end of having throughout the film.
Who Should Win – As much as Coleen Atwood's name should make me want to award this to Into the Woods, her work was as unmemorable as the rest of the film. The Grand Budapest Hotel's design are both integral to characterization and setting, but some of the most memorable stitching of the year.
Your Better Option – Angelina Jolie's horns were not good enough to get Maleficent a nod here, not above the great period recreations of Magic in the Moonlight, anyway.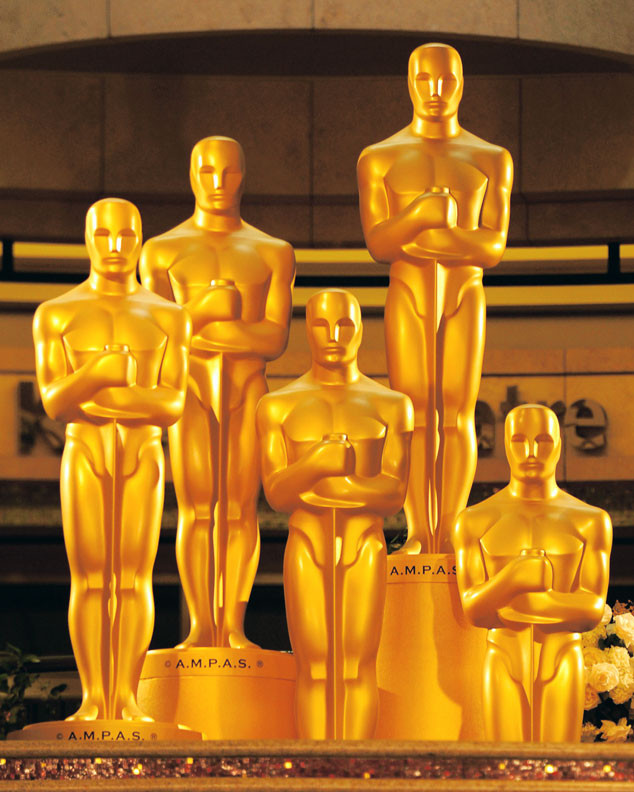 Film Editing
American Sniper
Boyhood
The Grand Budapest Hotel
The Imitation Game
Whiplash
Who Will Win – Time's own passing will always overshadow whatever manufactured manipulation to be had in the Boyhood editing bay, at least in voter minds. And editing is one of the few ways Grand Budapest doesn't draw enough attention to itself, outside of its spectacular intro and outro bookends. American Sniper wins here for the same reason it will nab sound editing, tense build-ups to frantic action.
Who Should Win – Give it to Whiplash, if only for just its final, wordless fifteen minutes. All we learned about our two competing characters is paid off in a gorgeous Bonny and Clyde-esque crescendo. It was the best kind of editorial peacocking.
Your Better Option – John Wick is the best action film editing I've seen in a decade. Nightcrawler's camera can leer just as creepily as its lead actor. Hell, Noah got more cinematic mileage out of the Bible than Cecile B. DeMille. But no, no, the Imitation Game totally deserves it more.
Cinematography
Birdman
The Grand Budapest Hotel
Ida
Mr. Turner
Unbroken
Who Will Win – As much as I would love to think the Academy wants to reward Dick Poop – uh – Pope as a courtesy for his mispronounced name, the fact that we are awash in "it's just great to be nominated" selections here should be an easy tip off that this one goes to Birdman. Emmanuel won last year for Gravity, but that isn't enough of a stop gap to impede his successful pulling off of 2015's biggest cinematic gimmick.
Who Should Win – Anyone who knows enough about film spent far too much time in Birdman playing Spot the Edit. That kind of pretentious flaunting of imagery, while relevant to the plot of the film, is something we award far too frequently. The Grand Budapest Hotel would have never been as visually delectable as it has been universally praised to be without an amazing sense of scale, distance, and character present in nearly every shot setup.
Your Better Option – Is it really all that weird that I wanted to see 300: Rise of an Empire on this list?
Visual Effects
Captain America: The Winter Soldier
Dawn of the Planet of the Apes
Guardians of the Galaxy
Interstellar
X-Men: Days of Future Past
Who Will Win – I've somehow missed this category with some dumbass answers in the past. I was the one to pick the Avengers over Life of Pi, after all. It truly is hard to doubt the Weta artistry behind Dawn of the Planet of the Apes, though, particularly their hair work on all of the titular apes. Interstellar may pull a surprise upset here – it's more unlikely to do so anywhere else – but this was Serkis' best work captured perfectly. That's a hard thing not to appreciate.
Who Should Win – All of the good people at Weta must have abandoned the last Hobbit movie for Dawn of the Planet of the Apes. That's the only way the former could look so bad, while the latter is stunning from start to finish.
Your Better Option – Noah's recreation of the biggest flood in storytelling was something to behold, and that's before we even start talking about those rock monsters.
Music – Original Song
"Lost Stars," Begin Again
"Grateful," Beyond the Lights
"I'm Not Gonna Miss You," Glen Campbell: I'll Be Me
"Everything is Awesome," The Lego Movie
"Glory," Selma
Who Will Win – If voters are truly sorry they didn't nominate The LEGO Movie for Best Animated Feature, here is where they will make up for it. But they are usually more concerned with making themselves feel better by awarding the cheap awards to movies not white enough to nominate for the good stuff. Hence, "Glory".
Who Should Win – Abstain
Your Better Option – I couldn't even think of another original song from this year. May you have better luck than I did.
Music – Original Score
The Grand Budapest Hotel
The Imitation Game
Interstellar
Mr. Turner
The Theory of Everything
Who Will Win – Interstellar was a lock for this – and only this – category earlier in the year. But The Theory of Everything's victory at other awards shows, and the fact that Johann Johannson is just to fun a name not to say out loud while holding an envelope, makes this one the safer bet. Seriously, please let John Travolta introduce this category.
Who Should Win – Abstain
Your Better Option – Awesome Mix Tape Vol. 1 may have dominated all discussion of Guardians of the Galaxy's score, but Tyler Bates' work needs some credit. Or give it to him for his equally excellent John Wick soundtrack. I won't complain either way.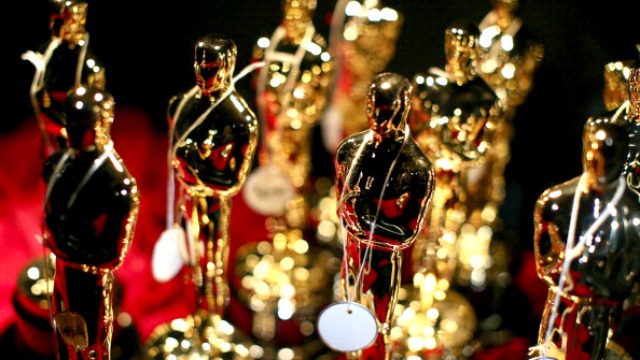 Documentary Feature
Citizenfour
Finding Vivian Maier
Last Days in Vietnam
Salt of the Earth
Virunga
Who Will Win – Like most of the short categories, in Documentary Feature the Academy tends to honor subject choice more than quality of content. The Last Days in Vietnam is one of Hollywood's favorite things to tackle in non-fiction, war-weary hindsight, and it will be justly rewarded for it.
Who Should Win – Abstain.
Your Better Option – Oscar has a nasty habit of only honoring the most serious of documentary material on his show. The bittersweet but ultimately uplifting examination of Roger Ebert in Life Itself said just as much on powerful subjects, but didn't have enough dramatic tragedy to inflate its awards chances.
Foreign Language Film
Ida, Poland
Leviathan, Russia
Tangerines, Estonia
Timbuktu, Mauritania
Wild Tales, Argentina
Who Will Win – Ida has the advantage of being nominated in another category, which is usually a good indicator of success here. Or you could go with Leviathan for the festival circuit buzz. Honestly, this one's a crap shoot this year.
Who Should Win – Abstain.
Your Better Option – If the Academy would ever get over its segregation of animated movies, they start making this and the Animated Feature list look a lot similar. The Tale of Princess Kaguya will engage a lot more audiences than the majority of these dry, more "important" works.
Animated Feature Film
Big Hero 6
The Boxtrolls
How to Train Your Dragon 2
Song of the Sea
The Tale of Princess Kaguya
Who Will Win – Song of the Sea is getting the Ernest and Celestine "it's foreign, how cute!" block; and as long as Hayao Miyazaki is alive, Ghibli films like The Tale of Princess Kaguya will have a better chance than Meryl Streep of always getting a nomination. Its status as a sequel may be a hit against it, but How to Train Your Dragon 2 will pull a victory here for its continued ability to make flying look as epic as it should be. It may even get some pity votes for Dreamworks Animation's current studio troubles.
Who Should Win – The Boxtrolls was a surprisingly mediocre film for the folks at Laika, and while vibrant and neat, Big Hero 6 doesn't have a lot of lasting substance outside of Baymax. By sheer virtue of its weak competition, How to Train Your Dragon 2 wins with me as well.
Your Better Option – The LEGO Movie…seriously, what the hell Academy?
Writing – Adapted Screenplay
American Sniper
The Imitation Game
Inherent Vice
The Theory of Everything
Whiplash
Who Will Win – If voting took place when American Sniper became a hit, it would likely have the "moral obligation to appear militarily supportive" votes. But since the ballots closed a few months before we all learned of that fake-ass baby, Inherent Vice is going to go full Her and take its sole award for a popular writer doing what they do best.
Who Should Win – Abstain.
Your Better Option – Was kinda hoping voters would go for the cheeky vote and nominate Noah. But not even a nod for A Most Wanted Man?
Writing – Original Screenplay
Boyhood
Birdman
Foxcatcher
The Grand Budapest Hotel
Nightcrawler
Who Will Win – This one has been a lock for Boyhood for a while now, and I don't see anything changing that. Most of the appeal of Birdman's dialogue comes from performance first, Foxcatcher and Grand Budapest have a dark horse shot but not much else.
Who Should Win – Nightcrawler is an unflinching, almost cruel takedown of the modern news cycle, complete with a Travis Bickle-level sociopath spouting anti-people monologues at every turn. The script is sharp, often awkwardly hilarious, and does not balk in the slightest at not having a happy ending.
Your Better Option – Jon Favreau helped create the Marvel Cinematic Universe simply by getting Robert Downey Jr. to say his babbling scripts on camera. Chef is the guy's best work yet, and he couldn't even beat out Boyhood.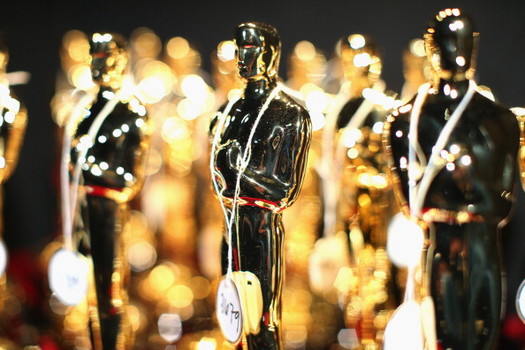 Actor (in a supporting role)
Robert Duvall, The Judge
Ethan Hawke, Boyhood
Edward Norton, Birdman
Mark Ruffalo, Foxcatcher
J. K. Simmons, Whiplash
Who Will Win – Herein you find the biggest guarantee of the show. The fact that Ruffalo, Norton, and Hawke turn in career best performances means nothing. J.K. Simmons is utterly mesmerizing, and has likely "done his time" in the genre-film trenches in voters' eyes. The fact that no one saw The Judge doesn't even factor into the equation.
Who Should Win – Abstain.
Your Better Option – You have no better option, go watch J.K. Simmons.
Actress (in a supporting role)
Patricia Arquette, Boyhood
Laura Dern, Wild
Keira Knightley, The Imitation Game
Emma Stone, Birdman
Meryl Streep, Into the Woods
Who Will Win – I have been insulted by the caliber of Meryl Streep movies that have gotten her nominated before, but this is ridiculous. Into the Woods is a vacuous yawn of a forgetful musical with Streep dead center. Keira Knightley will continue her match as the easy-to-nominate, hard-to-award bridesmaid, and Laura Dern and Emma Stone will have their multimedia careers to cry into Sunday night. Patricia Arquette sewed this one up months ago.
Who Should Win – Abstain. (But seriously, anyone but Streep please.)
Your Better Option – Plenty. If you want to go the kinda-wacky route Meryl Streep did this year, go with Tilda Swinton in Snowpiercer. The barely-in-it, Laura Dern crowd pleaser? Carmen Ejogo in Selma. You could have even nominated more than one actress most people would have cared enough to cheer about, and gone with Emily Blunt in Edge of Tomorrow or Eva Green's screen stealing in 300: Rise of an Empire. Even the former's (or Anna Kendrick's) work in Into the Woods was more worthy than Streep's.
Actor (in a leading role)
Steve Carell, Foxcatcher
Bradley Cooper, American Sniper
Benedict Cumberbatch, The Imitation Game
Michael Keaton, Birdman
Eddie Redmayne, The Theory of Everything
Who Will Win – Bradley Cooper is quickly becoming a nomination darling with nothing to show for it, and while he's playing the real-dead-guy role in American Sniper, he didn't have the camera-hogging dramatics needed to eek out a win. Steve Carell was the early front-runner, and likely deserves the award for the sheer out-of-character personality shift, but has since been eclipsed.
There has been a lot of speculation that Eddie Redmayne's recent string of victories will edge him into the winner's circle here. But that is assuming that you ignore the auto-biographical, self-deprecating, artsy-for-being-artsy, and career-appreciation-award points in Michael Keaton's favor. Guy had it locked since before the nominations, he'll just win by a smaller margin now.
Who Should Win – Abstain.
Your Better Option – Sheesh, where to begin. Obvious snubs first: Jake Gyllenhaal (Nightcrawler), David Oyellowo (Selma), and Joaquin Phoenix (Inherent Vice.) And let's not forget we got one hell of a last performance from Phillip Seymour Hoffman in A Most Wanted Man this year, too.
Actress (in a leading role)
Marion Cotillard, Two Days, One Night
Felicity Jones, The Theory of Everything
Julianne Moore, Still Alice
Rosamund Pike, Gone Girl
Reese Witherspoon, Wild
Who Will Win – Reese Witherspoon and Marion Cotillard have already won for what the Academy will likely consider to be superior performances, so they are out early in this race. Felicity Jones takes too much of a background role in The Theory of Everything's plot, and Rosamund Pike had the misfortune of doing the best acting of the year while being a character no one wants to be seen giving a reward to.
Take all that away, and Julianne Moore would still win. She finally broke the memory-impaired performance gap so many great actors fell into. It's easy to embody a character with memory loss as simply forgetful or eternally vacant. Moore finds the terrified core of Alzheimer's, and expertly appears to fade in and out of awareness. I've had memory-impaired family members go down the darkest paths, and I see more of that in Moore's performance than anywhere else.
Who Should Win – Abstain
Your Better Option – Dear White People may not have been the firebrand "whites are the racist" choir preacher that the lovers-of-Crash were hoping for, but that doesn't diminish the wonderful work of Tessa Thompson.
Director
Alejandro G. Iñárritu, Birdman
Richard Linklater, Boyhood
Bennett Miller, Foxcatcher
Wes Anderson, The Grand Budapest Hotel
Morten Tyldum, The Imitation Game
Who Will Win – This, like Best Picture is a close two-person race between the makers of Birdman and Boyhood. Wes Anderson could finally slip in a dark horse finish, but Grand Budapest will be justly rewarded elsewhere. This is probably where the 12-year effort will pay off most for Richard Linklater, it's a great headline that helps sell his skill as a director without you ever having to see the movie.
Who Should Win – Abstain
Your Better Option – He's in his head too much in the script, but on screen, Christopher Nolan makes space exploration sing like it's the 1970s all over again.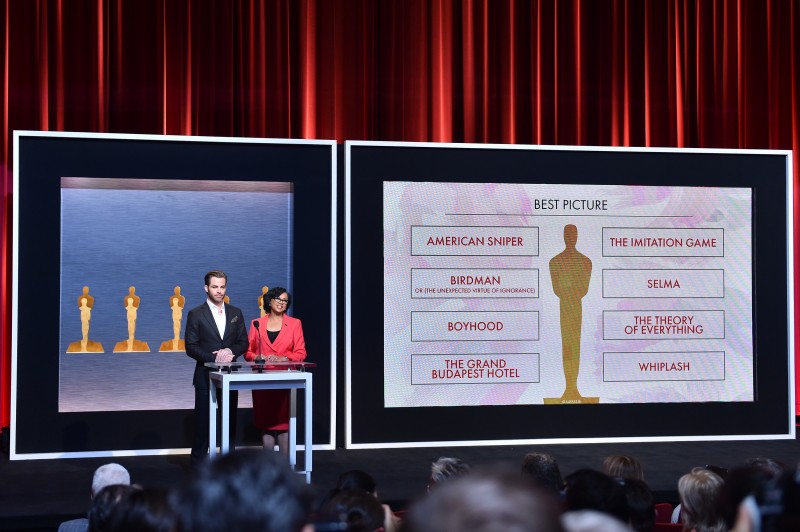 Best Picture
American Sniper
Birdman
Boyhood
The Grand Budapest Hotel
The Imitation Game
Selma
The Theory of Everything
Whiplash
Who Will Win – Question, Academy. Why broaden your Best Picture pool (largely a reaction to your not nominating enough pop culture/box office favorites in the past) if you aren't going to use the extra space to nominate the more popular films of the year? The Imitation Game is here because of Harvey Weinstein, and Selma and Whiplash are so haphazardly tossed a bone it's almost insulting. American Sniper was a smart viewership count decision made before they knew it was a smart viewership count decision, and the Theory of Everything is so bluntly an acting movie it has a one-man show starting off-broadway next month.
We have a two-man race here with two possible left-field chances. American Sniper's odds aren't good with Clint Eastwood passed up for director, and Grand Budapest may be too little and light of an adventure to be considered worthy of a modern Best Picture trophy. Boyhood caters to the Academy's sentimental side, Birdman to their love of over-artsy naval gazing. May be flipping the coin wrong again this year, but I'm siding with Birdman.
Who Should Win – If ever this is a year for a softer film to pull a surprise on its more serious cousins, 2015 would be a good one with The Grand Budapest Hotel. It is just as bluntly artificial as Birdman, but plays like a wide-eyed celebration, rather than a "harsh' criticism of its art and audience. Of all the nominees, Grand Budapest was the most joyous. It would certainly be a non-controversy for it to win as well. As we have all learned these past few months, avoiding pissing off the American Sniper faithful is a worthwhile endeavor.
The 87th Annual Academy Awards begins its live broadcast at 4pm PST/7pm EST on ABC this Sunday, February 22nd.