Making a great game is only half the battle. Many forget that without a great original score, the experience of the game becomes more complete. It also makes it more memorable. Composing a great work is an art in itself. There is nothing comparable than being able to translate emotions through the use of music.
Nominees
Borderlands (Gearbox Software, 2K Games)

Demon's Souls (From Software, Sony Computer Entertainment)

Dragon Age: Origins (Bioware Edmonton, Electronic Arts)

Halo 3: ODST (Bungie, Microsoft Games Studio)

Nostalgia (Matrix Software/Red Entertainment, Ignition Entertainment)


Winner: Dragon Age: Origins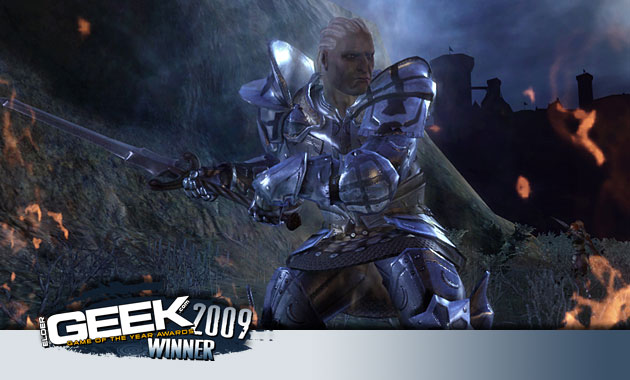 The most epic RPG of 2009, Dragon Age: Origins, is supplemented with the award of Best Original Score of 2009. Composed by the award-winning composer, Inon Zur, who wrote the score for 2008's notable RPG, Fallout 3, as well as other Bioware titles such as the Baldur Gate series, the soundtrack for Dragon Age: Origins provides great music that accompanies the mammoth gaming adventure. Each individual melody adds different feelings depending on the situation such as battle sequences, the various environments, and simple dialog. With the talent of the Northwest Sinfonia Orchestra, the soundtrack of Dragon Age: Origins gives the game a unique experience reminiscent of a film on the big screen.