Why waste gas, time, and worry about parking when you can just download some amazing titles directly to your PC or home console? As time goes by and digital downloads become more and more the norm, this category will likely morph and possibly disappear. But for now, here are your nominees for Downloadable Game of the Year.
Nominees
Grand Theft Auto: Episodes from Liberty City (Rockstar North, Rockstar Games)

Flower (ThatGameCompany, Sony Computer Entertainment)

Shadow Complex (Chair Entertainment/Epic Games, Microsoft Game Studios)

Tales of Monkey Island (Telltale Games, Telltale Games)

Torchlight (Runic Games, Perfect World Entertainment)


Winner: Flower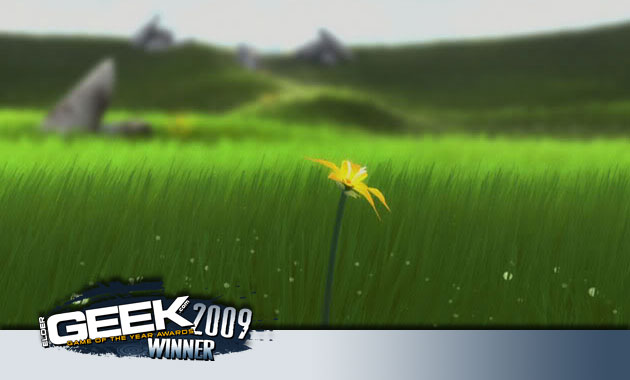 The competition was pretty tough this year, especially since online stores like Steam and Direct2Drive offered some amazing titles that didn't even make it to the top 5 nominations, but in any other year, they'd likely win this award. Flower was special though. Taking the role of the wind, players' objectives were to pick up flower petals and bring back life to an otherwise grey landscapes. Flower's soothing environments and relaxing sounds almost make it feel like it belongs in a beauty spa and the game dances the line between art and video game. ThatGameCompany created something fresh, original, and beautiful. It's a journey that all gamers should take.