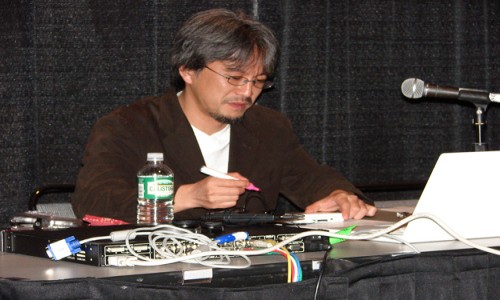 With only a screenshot to tantalize the fanbase after it's cryptic E3 hint, The Legend of Zelda series director Eiji Aonuma recently sat down with Official Nintendo Magazine to give an update on the next Wii-entry in the franchise.
"You may be under the impression that we are still only in the early stages of development – [but] in fact we are well into the making of the game," said Aonuma. "Our team has been working on making the building blocks regarding the action – the scenarios, dungeon-making and so on. We are well underway."
"I hope that we can show you something at the E3 show next year and it is something we are hopeful will be surprising," he added.