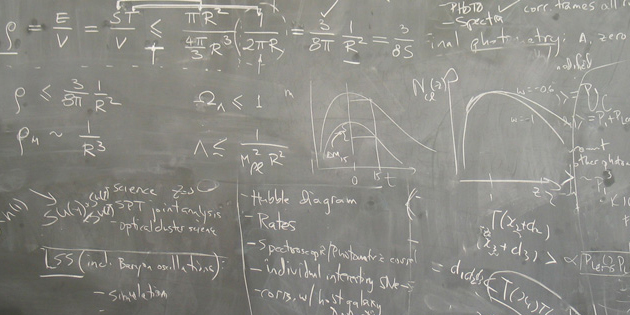 Chances are that if you're reading this, you're something of a video game collector.  It's not an easy hobby and certainly not a cheap one.  Like many collectors, my mom gave away all of my old video games back in the 90's and I've been spending the past several years trying to get my collection back.  So I've decided to write this guide of where to find good deals or rare items.
A note before proceeding, though; in the interest of brevity, I'll occasionally use the term 'CIB.'  It stands for 'Complete In Box' and in the collecting world, a CIB item is an item that comes with everything it originally came with when it was first sold at retail.  So a CIB copy of Killer Instinct for the SNES would not only include the game, box, and manual, but also the Killer Cuts soundtrack CD.



This place is a goldmine.  I started going to this store back in the late 90's when it was still a brick & mortar storefront.  Now it's a website that ships pretty much everywhere in the world.  It's like the Mecca of video game collecting.  Every single wall is filled from floor to ceiling with shelves of games ranging from the Atari 2600 all the way up to the PS3.  Showcases have rare items like factory sealed titles and the cream of the crop.  Furthermore, eStarland's trade-in values destroy anything else out there and unlike other stores, eStarland accepts almost anything gaming related.  Even if it isn't on the site, the store will give you something for that strange peripheral or rare import.  Although I will tell you that their trade-in policy is strict.  If you send them trash, they won't give you credit.  Some might complain, but it's that rigorous quality control that's made sure their inventory is in good condition.
Another good thing about eStarland is that the buy and sell values of video games change based on how many they have in stock and how complete the items are.  Prices rise and fall depending on if games have their boxes, manuals, bonus discs, bundled peripherals, and anything else.  Currently, a cartridge only copy of Chrono Trigger for the SNES is $54.25 whereas one with the box, manual, and maps would run you $91.95.  It's definitely a plus because sometimes I've purchased used games from other online sources that fail to take item completion into consideration.
eStarland also stocks various 3rd party systems like the FC Mobile II (a portable cartridge-based NES), the Retro Gen (a portable Genesis), the Retro Duo (a 2-in-1 NES and SNES console), and the FC3 Plus (a 3-in-1 NES, SNES, and Genesis console). They also just got in the FC 16 Go, a portable SNES.
In all my years of shopping at eStarland, I've never received a game that didn't work and while prices might be higher than something you find on Craigslist or eBay, there's a guarantee on all preowned items.  They also do repairs so if you need CD's resurfaced or have your PS2 repaired, this is the place to go.  They've even had some ultra rare items like the RX-78 Sega Dreamcast. They also have tons of anime and video game figures, statues, artbooks, guidebooks, and merchandise. If you're near Fairfax, Virginia, I suggest you stop by the store. If not, I suggest you hit up the website.



Believe it or not, you can find a lot of good stuff here.  The selection isn't spectacular or as varied as eBay, but there's the protection and security of having Amazon.com as the middle man.  Of course, you have to buy from sellers with good ratings, but there've been occasions where I've purchased low priced used games and received brand new ones instead.  I actually ordered a copy of Rez for the PS2 for about $20 and received a brand new copy.  I'm kinda miffed seeing as I won't be able to play it, but it can happen to anyone.
Amazon isn't the best site for the rarer items, but if you're a PS2 collector, you can find almost every game you need here and chances are someone somewhere is trying to get rid of a copy.  Prices range from outrageously cheap to outrageously expensive, so make sure you do your research before buying.



This is where most people go and you can't blame them.  The rarest video game collectibles ever sold were all sold on eBay.  A gold version of the 1990 Nintendo World Championship cartridge (one of 26) sold for $13,600 in December 2009 and thousands of rare imported games and merchandise are being auctioned off from China and Japan.  You'll definitely be stumbling across stuff that you didn't even know existed.
A few things you need to be aware of, though.  Buying from low rated sellers is extremely risky.  You might receive anything from bootlegs to the wrong item to absolutely nothing.  eBay does a relatively good job of protecting you, but the best protection is to only purchase from power sellers or people with high seller ratings.
Price-wise, like Amazon, there are sellers who both under- and overprice their stuff.  In the end it's really all about how much you're willing to spend on the particular item you're after.



This site is particularly useful if you're after imports both new and old.  There's even an option to ask them to track and item down for you.  I primarily use Play-Asia for video game soundtracks.  They have everything from original sound versions to orchestral and symphonic covers and even live albums.  You won't find all of the video game music you want here, but standards like Final Fantasy are readily available, even music from the older games.
They've got a quite a few figures, statues, and artbooks as well, but with the company being based in Hong Kong, shipping can be extremely high for larger items.  You'll also find all of those handhelds like the GP2X Wiz (which Elder-Geek reviewed) and the Gopher Handheld Sega Mega Drive, which is surprisingly cheap and has 20 built-in SEGA titles.


Garage Sales

Let me tell you a story.  It was a Saturday in August and I awoke at the ungodly hour of 8 AM to drive 20 minutes out to a garage sale I had read about on Craigslist.  The posting said that there would be video game items, so despite the fact that I'd been let down before, I went anyway.  I returned home overjoyed because I snagged a working Virtual Boy with the stand and eyepiece plus Wario Land CIB and Mario Tennis cartridge only for only $5.
The fact of the matter is that if some mother is putting her kid's old video games out on the lawn, she has no idea what they're worth and that's how video game collectors get off–on the ignorance of others.  Anyone who puts stuff on the lawn for passers by to purchase isn't trying to make money.  If someone is being a stickler about a price, keep in mind that you're doing them a favor by helping them get rid of their junk.  And never let them think it isn't junk.
But of course, you win some, you lose some.  Most times if you stop by a garage sale you'll find yet another box of Genesis sports games which are absolutely worthless.  But when you do find something rare or even something fun to play, it's worth it.  Try driving through wealthy neighborhoods–because those rich people getting rid of video games are the same rich people who bought their kids a Neo Geo AES and a 3DO.


Thrift Stores/Pawn Shops/Craigslist

Speaking of the rich, many times they'll try to finagle a tax break by donating a bunch of stuff to places like thrift stores.  Like garage sales, thrift stores are oblivious to the value of video games, as are many of their customers.  However, to reap the rewards of a thrift store, you need to be there the first hour that it's open every day of the week because their stock changes daily.
You also need the discipline to rifle through rows upon rows of worthless items to find the diamonds in the rough.  A friend of mine, the bastard, found a black label copy of Vagrant Story for the PS1 for $2.95.  He also snagged a brand new factory sealed copy of Super Mario Bros 3 for the NES for only $10.  It takes a time commitment, but it's worth it if you find something extremely rare.  And don't avoid the CD or DVD sections, either, because there is nothing like an organization system in thrift stores so you can find PS1, Dreamcast, and Saturn imports amidst Hilary Duff singles and greatest hits collections and some rarer PS2 titles next to crappy Martin Lawrence comedies.
As for consoles, there's no dedicated area for them at most thrift stores so you need to check the toy aisles, the computer aisles, the VCR/DVD/TV aisle, and, believe it or not, the kitchen appliances aisles.  Occasionally people mistake the Model 1 NES for a toaster and I am not joking about this.  CD-i's and 3DO's look just like VCRs and DVD players to most people and mini arcade cabinets and some peripherals like the Super Scope are considered toys.
If you don't have the time to spend an hour in a thrift store digging through crap, stopping by a pawn shop might yield a good find, but prices are usually higher and older store owners are often under the impression that all CD's and DVD's are expensive, which leads to Xbox copies of Tony Hawk's Pro Skater 3 being outrageously priced at $20.
As for Craigslist, most of the time it's a dead end.  It's usually people trying to get rid of crap that may or may not function or even exist.  You have to drive to make pickups and most of the time the quality of what you get is less than spectacular.  Craigslist is best treated as a garage sale where nine times out of ten you'll end up going home empty handed.  Occasionally a collector will try to get rid of his stuff there because he doesn't want to go through the hassle of eBay, but those deals are snatched up quickly by people who have the video gaming section of the site bookmarked.
In about a year of Craigslist use, I've only found two good deals.  One was a massive 3DO lot which I later went on to review in episodes of the Elder-Geek Gaming Show and the other was a CIB copy of Lufia II: Rise of the Sinistrals for the SNES for only $20.  Unfortunately, the owner used too much perfume in her house or something along those lines because it reeked for weeks after I bought it.

Family & Friends

When I was a kid, all my friends had video games.  If you didn't have video games, you were an outcast or at best a Milhouse to another boy's Bart.  Decades later, you never know if your friends' parents still have all those old video games and you never will know unless you ask.  It's polite to offer monetary compensation, but a lot of times you can get the stuff for free.  Exercise tact, however, because you don't want to sour a friendship over a CIB copy of Earthbound for the SNES in the large box with the player's guide.  Or wait…maybe you do…after all, it's pretty damn rare.