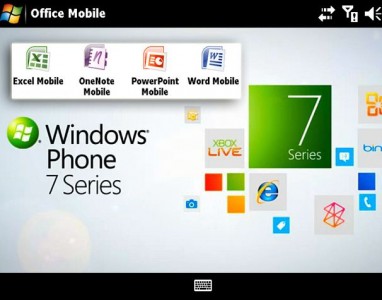 Many may you may be aware that Microsoft's soon-to-be-released Windows Phone Series 7 line will include Xbox Live service (the announcement having been made at the Mobile World Congress in Barcelona), allowing users to see and update their avatars and utilize other dashboard features. The phone line has already garnered major support from service providers, including AT&T, Deutsche Telekom AG, Orange, SFR, Sprint, Telecom Italia, Telefonica, Telstra, T-Mobile USA, Verizon Wireless and Vodafone; additionally, from a hardware perspective, manufacturers like Dell, Garmin-Asus, HTC, HP, LG, Samsung, Sony Ericsson, Toshiba and Qualcomm.
But it looks like the Ericsson line won't be exclusive to carrying Microsoft's service, as another oft-rumored relationship is finally getting off the ground. Sony's Howard Stringer has announced (at the same Mobile World Congress) that its Ericsson phone line will now carry the console-makers Playstation Network service, going on to say,
"Leveraging PSN we are building a new network service that will connect many more network enabled products including Sony Bravias, Viaos and Blu-ray players," said Stringer. "To satisfy the demand for more open systems and to broaden the array of network enabled devices connected to our network services we are committed to extending that service to Sony Ericsson mobile phones. And as part of these initiatives we are also exploring consistent user interfaces across Sony and Sony Ericsson products to ensure a seamless and integrated experience for the consumer. Sony's unique position as a company with global assets and expertise in entertainment content, as well as hardware and software, will continue to benefit these initiatives."
Are the E-Gs excited to see Avatar/download services coming to their mobiles? Could the Ericsson theoretically carry both platforms? Let us know how you'll be updating your stats in the comments section below!