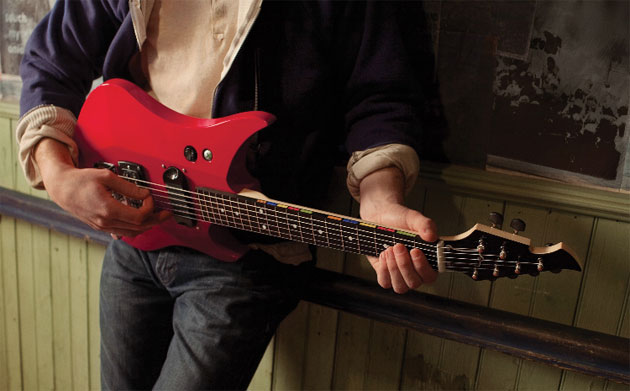 Musical instrument manufacturer First Act have birthed Seven45 Studios, who will be developing Power Gig: Rise of the SixString for the PlayStation 3 and Xbox 360.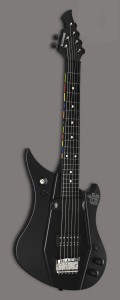 Promising to be the "dawn of a new era for music games," PowerGig ships with a new peripheral designed from the ground up that's actually a fully functional 6-string electric guitar. In addition to working with the game, the peripheral can be plugged into any standard amp.
"Power Gig: Rise of the SixString is meant to be the answer for all of those gamers who have wanted to take their band game experience to the next level; we're confident that players will agree that the transition from the existing games is both seamless and exhilarating," said Seven45 Studios CEO Bernard Chiu. He went on to state that anybody will be able to "pick up and play" the instrument.
The game is set to release in the Fall of 2010.  Click on the pic of the peripheral to see it in all its glory.