Author's Note: Predictions are based in part by past voting records, consumer trends, advertising, and published anonymous accounts from Academy members. Check the hyperlinks in each categories for a corresponding clip showing off the movie's goods in that department. See you Sunday, March 7th at 8EST/5PST!
The first part of this Oscar Guide can be found here.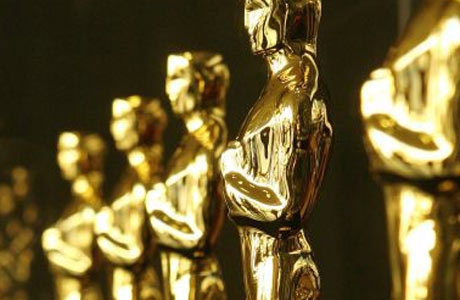 Well we've made it past the categories most likely to surprise on Oscar night, so what better way to round out some predictions on the most glitzy gilded awards show then by rolling out some exposition on those statues we already know the victor of? In a particularly placating year of 10 Best Picture Nominees pitting ex-spouses against each popular taste, it's these 11 awards that are the real reason 12 million sets are tuned in.
And the nominees are…


Best Documentary Feature
Burma VJ – Anders Østergaard and Lise Lense-Møller
Food Inc. – Robert Kenner and Elise Pearlstein
The Cove – Louie Psihoyos and Fisher Stevens
The Most Dangerous Man in America: Daniel Ellisberg and the Pentagon Papers – Judith Ehrlich and Rick Goldsmith
Which Way Home – Rebecca Cammisa
Going to Win: The Most Dangerous Man in America: Daniel Ellisberg and the Pentagon Papers
Like its shorter brother, the feature-length documentary category often comes down to who can produce the most politically aware (and politically convenient) film that year. And while Food Inc. manages the very relevant topic of Big Food spoiling the way America eats, its blatant partisan presentation may turn off some of the stingier voters. The Cove is an emotional but quaint look at a topic that doesn't hold a lot of universal sway, and Burma VJ lacks drawing power in its comparatively small focus. Which Way Homes packs a noticeable punch, but The Most Dangerous Man carries the Academy's favorite topic: political corruption and intrigue, to the point of art, leaving little room for competition.
Should Win: The Cove
The documentary genre of film has taken an unhealthy turn towards inherent subjectivity as of yet, making most films claiming the moniker acting more as option pieces than anything bearing journalistic integrity. The Cove, more than any other nominee, takes it's subject seriously enough to present the secretive dolphin training/slaughtering ring in its own dementia, rather than over-inflecting the outside emotion of other cultural perspectives seemingly required by the modern documentary aesthetic. It also managed a surprising bit of technical wizardry to capture the titular cove both under and over water. The dolphins are just up against the Pentagon, and that's not a battle many subjects can hope to win.
Dark Horse: Burma VJ
There exists a small sect of the Academy that prizes the international far above anything on the domestic side, and they could offer enough of a push in such an even spread of bland contenders, and there aren't many international issues that draw such filmic power as the 2007 monk protests in Burma. VJ's brutal emotion and penchant for the unflattering handheld camera (emphasized by the fact that the film is edited together using all smuggled footage)  hit all of the usual Oscar reflex points as well, probably sporting the most engaging presentation of all nominated. But unless the sect voters manage to all be attracted to VJ without exception, it's more likely that the final tally will stay in the States.
Should Have Been Nominated:
I take it as a bit of ironic humor that it took Michael Moore bitching about Capitalism itself to finally make the Academy realize how non-documentary has films were, as it should be. And with Oscar's on and off again love affair with docs that border the comedy/tragedy line, it's not hard to see why Anvil! The Story of Anvil got the totally un-bitchin' axe.

Best Adapted Screenplay
An Education – Nick Hornby
District 9 – Neil Blomkamp and Terri Tatchell
In the Loop – Jesse Armstrong, Simon Blackwell, Armando Iannucci, and Tony Rochete
Precious: Based on the Novel 'Push' by Sapphire – Geoffrey Fletcher
Up in the Air – Jason Reitman and Sheldon Turner
Going to Win: Up in the Air
With the major awards an even Basterds–Hurt Locker–Avatar split, this will be the way for the Academy to acknowledge one of the obviously excellent Up in the Air's best assets while still indulging the more grandiose films in the year later on in the show. Reitman's had vicarious success in the category before with Diablo Cody's Juno win, and the film reeks of an earlier Hollywood aesthetic not successfully pulled off since before Vietnam. The cast reflects the script brilliantly, as does the direction and cinematography, so the entire production crew needs to take this bone the Academy throws it and chews it until it can outlast its other nominees in prestige.
Should Win: In the Loop
Bringing the snarky wit and acid-smooth back and forth only possible in modern British cinema, In the Loop's one nomination works against the fact that it was one of the least seen films of this year's awards. A brilliant satire of modern politics in an era afraid to even denounce insane fringe movements, the film manages a wonderful cast (including a sadly un-nominated James Gandolfini) and finds the – admittedly obvious – humor in what bombastic bullshit the US-Brit political theater has become. Too bad even this nod is an Academy courtesy.
Dark Horse: District 9
By far the popular favorite, the Academy will be hard-pressed to offer District 9 the award against such stiff non-science fiction competition. Despite The Return of the King's 2003 sweep (which I must assume many Oscar voters are still twitching from), genres the Academy deem as "fringe" rarely see gold beyond the technical categories. Beyond that, the film's script really isn't all that impressive: its obvious political under(?)tones are so blatant its almost insulting, and the production itself asserts its impressive budget effects and action over anything on the page.
Should Have Been Nominated:
Interesting to see Julie and Julia ignored for its impressive feat of adapting two original autobiographical stories, considering that An Education managed a nod. But perhaps the most egregious omission is the absolutely spectacular Where the Wild Things Are. That Maurice Sendak children's novel was so adapted, it became art all over again.

Best Original Screenplay
A Serious Man – Joel Coen and Ethan Coen
Inglourious Basterds – Quentin Tarantino
The Hurt Locker – Mark Boal
The Messenger – Alessandro Carnon and Oren Moverman
Up – Pete Docter, Bob Peterson, and Tom McCarthy
Going to Win: Inglourious Basterds
Going out on a bit of a limb here, but it definitely seems valid that Tarantino's co-victory with Pulp Fiction, mixed with the fact that any script sounds good when spoken (in 4 languages) by Christoph Waltz, will manage a slim win for Basterds here. The welcomed topics of revenge and WWII don't hinder the likelihood either. Be warned though, if the Nazi-killers win in this category, it's likely that their hopes in the Best Picture and Director race rank somewhere in Up in the Air probability.
Should Win: A Serious Man
It's a Coen Script. What, you need more? Alright, fine. It perfectly captures the bleak dryness of 1967 Minnesota, adds bottomless depth to what we can consider a "black" comedy, and the Brothers still reign far and above the rest in their ability to capture a perfectly caricature a type of removed but amiable group of characters with seemingly minimal effort. Like I said before, it's a Coen Script.
Dark Horse: The Messenger
Being about the homeland side of modern war immediately layers on heaps of emotional emphasis to an already powerful narrative, but The Messenger will suffer heavy casualties if being lined up against The Hurt Locker, so much so that the two films will suffer the terrible fate of seemingly interchangeable politics. It may not split the vote down the middle – as Hurt Locker is still the popular critic pick – but its just not the year that Messenger should have been released. They have better odds than Up at least.
Should Have Been Nominated:
Come on…you know it may not win, but a nod in this category for The Hangover should be what this Year of Placation is all about! You want nominees that'll bring in crowds? Not a single film released this year will turn more heads on an Oscar ballot sheet.

Best Foreign Film
Ajami (from Israel) – Directed by Scandar Copti and Yaron Shani
El Secreto de sus Ojos (from Argentina) – Directed by Juan José Campanella
La Teta Asustada (from Peru) – Directed by Claudia Llosa
Das Weisse Band (from Germany) – Directed by Michael Haneke
Un Prophete (from France) – Directed by Jacques Audiard
Going to Win: Das Weisse Band
It's in black and white! Well, beyond the Academy-tickling style choice, there really is an affecting story to be told in The White Ribbon. Going for the original World War is always a good way to the statue, but what really sinks Das Weisse Band's victory is its aggressive dominance across the awards circuit, picking up everything from the Palme D'or at Cannes to the Golden Globe. Its nod in an outside category (a rarity for a foreign film) speaks of its chances  here nearly as strongly as Up's Best Picture nod assures its Animated win. Not to mention that it's simply good on nearly every production front.
Should Win: Un Prophete
A blisteringly intense look at the inner criminal workings of a French prison, Un Prophete is a film that doesn't lift a finger to appease any one (a major no-no for Oscar), but instead offers up pure talent without hint of apology. Its blank-slate cinematography works against it, but director Jacques Audiard managed a worthy performance out of a non-cast, and tells a refreshingly complex tale in the process. There's power and passion in this here celluloid, but it may not be enough to woo an Academy used to being worshiped.
Dark Horse: Ajami
It's region alone gives Ajami some sway on the ballot, but its intersecting inner-city stories (parallels to Crash are more than easy) run the emotional gamut breathlessly, depicting the slums of Tel Aviv with flair that can easily stand on its own against former favorites like City of God. But it hasn't managed Das Weisse Band's voter popularity or Un Prophete's familiarity, making it the only other nominated film to stand a chance…but nothing more.
Should Have Been Nominated:
Um, Dead Snow? IT HAD ZOMBIES! THAT WERE NAZIS! AND SNOW! IT HAD SNOWY NAZI-ZOMBIES!

Best Animated Feature Film
Coraline – Henry Selick
Fantastic Mr. Fox – Wes Anderson
The Princess and the Frog – John Musker and Ron Clements
The Secret of Kells – Tomm Moore
Up – Pete Docter
Going to Win: Up
It's Pixar.
Should Win: Coraline
When 3-D has gotten James Cameron paid like a pimp running the Times Square circuit, attention should have been paid to a film that eased audiences back into flirtation with the technology after the decades-long breakup. Not to mention that Henry Selick almost outdoes his work on Nightmare Before Christmas was exquisite stop-motion animation and set design, making the film's final 20 minutes near-poetry. Perfect voice-casting and the balls to tell a story dark enough for kids to actually enjoy are more than enough to have Coraline on a pedestal. Alas, it is not Pixar.
Dark Horse: The Secret of Kells
Ever heard of it before? Yeah, that's why. It's the greatest thing to happen in this film's life-cycle (considering its release in the States will occur AFTER the show), but it doesn't really need anything beyond that. Plus, it's not Pixar.
Should Have Been Nominated:
Calm down, Ponyo was released in its home country last year, that's why it doesn't count. Other than that, this category rarely misses a good film. Don't praise them too quickly, there's just not that many around per year.

Best Actress in a Supporting Role
Crazy Heart – Maggie Gyllenhaal
Precious – Mo'nique
Nine – Penelope Cruz
Up in the Air – Anna Kendrick
Up in the Air – Vera Farmiga
Going to Win: Mo'nique
She's won every award and has more buzz than a coked-out hornet. Hollywood loves a villain, particularly if you can get it close to home. The depth of Mo'nique's cruelty and loathing as Mary Jones is the stuff that the Academy dreams of. Managing to toe the line between acting and ACTING with stunning poise, Mo'nique is nominated for Mary Jones' final monologue alone (which can be found via the hyperlink above.) The biggest draw in her favor, however, is just how out of left field this role came. It takes some serious skills to come to this point from Phat Girls, after all.
Should Win: Mo'nique
Mary Jones is almost a cartoon on the page, spilling out venom and disgust with such regularity that it almost seems a bleak parody of inter-city dramas. But Mo'nique managed to continually amp up the brutality and, against all fathomable odds, manage to bring a light of humanity and understanding to Mary at the last second. She managed to engulf the screen without chewing the scenery, a feat that even the most famed in the Hollywood Elite occasionally misstep. Besides, you've seen how mad she can make herself, you really going to give that award to someone else ?
Dark Horse: Maggie Gyllenhaal
Vera Farmiga and Anna Kendrick are both nominated on how well they can work the screen opposite George Clooney, their roles seemingly static when taken as individuals. As such, the Up in the Air vote will be split, and with Penelope Cruz having won last year, the only thesible competition against Mo'nique will be the never-nominated-elsewhere Gyllenhaal. Sadly brought in for just as much shared face-time with the lead as the Air ladies, Gyllenhaal's performance lacks the strength to compete within its own sphere of talent, and against such a monstrously excellent front-runner, Maggie should just smile when the camera pans over her in the nominee reading.
Should Have Been Nominated:
A difficult category to fill most years, 2009 was no exception, lacking a lot of larger female supporting roles in – and this is the important part – any good movies. Considering the stupid move of including both lukewarm Air girls, especially when better performances like Diane Kruger's Bridget von Hammersmark or Melanie Laurent's superior work in Inglourious Basterds, is indicative of just how finicky the selection process around this category is.

Best Actor in a Supporting Role
Inglourious Basterds – Christoph Waltz
Invictus – Matt Damon
The Last Station – Christopher Plummer
The Lovely Bones – Stanley Tucci
The Messenger – Woody Harrelson
Going to Win: Christoph Waltz
He's plays a Nazi you love, if that's any indication. Waltz busts out the polyglot charm in the definition of a love-to-hate antagonist that absorbs more of the film than a projector reel failure. Matt Damon's nomination is an odd inclusion that most likely benefit from Eastwood's name and scenes with Morgan Freeman, and Christopher Plummer was a "holy shit, has we never really nominated this guy?" career nod. Stanley Tucci had the benefit of being the only good thing in the movie he was featured in, but the overall quality of the film will also drag the performance down into obscurity come voting time. And while Woody Harrelson gives a career-high performance it, like the film as a whole, had the misfortune of being released in the wrong year to compete.
Should Win: Christoph Waltz
Maintaining an American audience's attention while switching between four different languages is actually an award-worthy feat. But its Waltz earned-it smugness and calm, almost hidden fury that has made him a shoe-in since Basterds' May release. The very film itself basks in his presence, Tarantino directly stating the actor's initial read as the catalyst that started the film's production. Audiences find themselves rooting for him with zeal, so much so that his possible death at the climax is one that has moviegoers on the opposite side of the emotional spectrum they are used to. No one has deserved a Statue more since Charlize Theron in Monster.
Dark Horse: Stanley Tucci
Transformative roles are the Academy's addiction, a visual change in an actor's personal presentation and performance one of the easiest routes to award recognition, just behind playing a homosexual or a mentally handicapped person (a handicapped gay man that requires the actor to gain thirty pounds would make Oscar's balls explode.) Tucci played a villain we recognized before he even committed the crime, but his effortless charisma baited us to play alone with the farce and, in the majority of the film after the murder, continue deeper into our fascination. He needed to speak a couple more languages, though.
Should Have Been Nominated:
As mentioned before, the Academy's snubbing of James Gandolfini in In the Loop was a disappointment, especially with Matt Damon's seemingly obligatory inclusion. Good Academy note though, never be too British.

Best Actress in a Leading Role
An Education – Carey Mulligan
Precious – Gabourey Sidibe
Julie and Julia – Meryl Streep
The Blind Side – Sandra Bullock
The Last Station – Helen Mirren
Going to Win: Sandra Bullock
Like Julia Robert's Erin Brockovich, Bullock's Leigh-Anne Tuohy is a strong female role with the best lines in a film whose sole purpose is to glorify her grand act of humanity. Having it based on a true story doesn't hurt matters either, despite what some may be saying of its "racist" interpretation of real-life events. Given Helen Mirren's win a few years back and her chances this year, it's safe to say she'll have a future as the Academy's safe bet to fill in the roster during an off-year down the road. Meryl Streep has been the Oscar darling for nominations for decades now, rarely upping that nod-win ratio despite her victories elsewhere. Both Gabourey Sidibe and Carey Mulligan have the first-time or relative-newcomer status working against them making their deservedly amazing performances fade in comparison to the custom-made Oscar material Bullock puts out.
Should Win: Carey Mulligan
There wasn't a more lived-in role all year. Mulligan brings the universal post-grad angst to a wonderfully realized pre-Beatles England, encapsulating a period in every girl's life with the skill and expertise not seen in actress' twice her age. She has gotten the critics of her side and the indie crowd routing for her, which has gotten her to the podium in several less mainstream ceremonies, but her substance is what the Academy is looking for this year.
Dark Horse: Gabourey Sidibe
An under-privileged minority teenage-mom striving to overcome her depressing living circumstances? Sold! The equation seems tailor-made to Academy sensibilities, and given how Gabourey Sidibe has presented herself in interviews about the role, there is an obvious difference between the two. Despite the amazing personality shift, there is rarely even enough to convince Oscar voters to push for a first-time role (the recent-memory exception being Anna Paquin in The Piano.) Oprah's power still keeps her in the ring however, not to mention the second-hand talent absorbed by scenes with Mo'nique. But with the weeks leading up to the ceremony being centered on Bullock vs. Streep, there hasn't seem to have been enough of a push for Sidibe to come ahead in the ballot.
Should Have Been Nominated:
Still can't bring yourselves to recognize Emily Blunt (this time in Young Victoria) can you? No, no, it's ok. She'll be here when you come around.

Best Actor in a Leading Role
A Single Man – Colin Firth
Crazy Heart – Jeff Bridges
Invictus – Morgan Freeman
The Hurt Locker – Jeremy Renner
Up in the Air – George Clooney
Going to Win: Jeff Bridges
Morgan Freeman being here is just an Academy recognition of a role we've all been dreaming will happen for decades now. Clooney's throwback to the Gables and Hudsons of old is enough for a nomination, but nowhere near enough for a win (especially with his recent victory with Syriana). Jeff Bridges shares the legacy of great performances with Clooney, but matches the talent displayed in a made-for-him role displayed last year in the hideously overlooked Mickey Rourke in The Wrestler. Singing his own material is usually an Academy interest-raiser as well, but it will be his natural effort in the role and his lack of fear in presenting both sides of a person that will sway voter's pens.
Should Win: Colin Firth
With the acting world seemingly chanting the "more is better" mantra even louder, Firth's subtle emotion in A Single Man manages the same intensity with silence than most can conjure up with kabuki. Less about inhabiting the script  than living the idea of the character, Firth draws meaning and value from the smallest gestures and movements, absorbing emotion at an astonishing rate and making his heartache almost unbearable to watch. While most performers are watched for the glory of cinematic over-emphasis, Firth's Single Man can be taken as a testament to the craft of acting itself. Then again, people would have had to have seen the movie to understand that.
Dark Horse: Jeremy Renner
Hurt Locker's dominance in the awards landed Renner in the nominees, and the intensity of Bigelow's direction was an easy excuse for Oscar voters to tell themselves why. Renner has a similar unknown status going against him as the two best Lead Actress nominees, and there simply isn't enough to detract from the overall film enough to give the performance enough of a footnote to itself. Expect Academy voters' inclination to blanket vote for Hurt Locker to buffer Renner past most in the category, but don't bet on his name coming up in the end.
Should Have Been Nominated:
If you thought Colin Firth suffered for his film's limited release, you probably still haven't seen Patton Oswalt's out-of-nowhere powerhouse push in Big Fan. What many did see where the dividing turns by both Jake Gyllenhaal and Tobey Maguire in Brothers, which obviously split opinion enough between "excellence" and "histrionic" to not be considered. Also, where was Sam Rockwell for Moon?

Best Director
Avatar – James Cameron
Precious – Lee Daniels
Inglourious Basterds – Quentin Tarantino
The Hurt Locker – Kathryn Bigelow
Up in the Air – Jason Reitman
Going to Win: Kathryn Bigelow
If politics are truly as important to the Oscars as people say, it follows that one of the most important pieces of politics the Academy loves is firsts. Firsts transformed Halle Berry's tedious work in Monster's Ball into an Oscar, and firsts will give Kathryn Bigelow's much more impressive work a statue as well. While competing against another first in African-American director Lee Daniels, Bigelow's eye for the camera is on constant display. The Hurt Locker is a peacock film for Bigelow's ability, reveling in the anxiety that comes from her swift camera switching and cinema verite actor direction. James Cameron may prove the popular consensus right, but given the direction Oscar will most likely go with the Best Picture, giving Bigelow the Director trophy may be the best way for them to have their cake and vote on it to.
Should Win: Kathryn Bigelow
While most directors have an aptitude in a few techniques and styles, Bigelow has the talent behind the camera matched only by her foreknowledge of how to get the right person for the right group. Under her guidance, all parts of The Hurt Locker ring with resounding flair, making even the most inattentive moviegoer notice things like sound design and cinematography. She was able to put her cast – and the audience – in the dead center of the most dangerous job on Earth, and it'll be insanity for the Academy not to recognize that.
Dark Horse: Quentin Tarantino
While nominated and victorious in the past, Tarantino has never won a statue for Best Director. That seems to be because the Academy has a habit of awarding stylized directors with more lifetime achievements than individual awards. Quentin could buck the trend this year, but with the final two categories so starkly a two-horse race, its unlikely that anything but a full-split between Bigelow and Cameron could usher in a Basterds victory. Then again, Oscar could vote The Hurt Locker as Best Picture and give Tarantino the Director concession trophy. But that universe would then require them to re-build Katrina and make chocolate the world's best muscle-builder.
Should Have Been Nominated:
An inability to take kid's book subject material seriously got Spike Jonze and Where the Wild Things Are passed over here, and a lack of nominations in more than two categories counted out Academy favorites Joel and Ethan Coen with A Serious Man. Any other favorite nominations of yours can be discounted either by uncomfortable politics or the lack of appropriate politics.

Best Picture
A Serious Man – Joel Coen and Ethan Coen, Producers
An Education – Finola Dwyer and Amanda Posey, Producers
Avatar – James Cameron and Jon Landau, Producers
District 9 – Peter Jackson and Carolynne Cunningham, Producers
Inglourious Basterds – Lawrence Bender, Producer
Precious – Lee Daniels, Sarah Siegel-Magness and Gary Magness, Producers
The Blind Side – Gil Netter, Andrew A. Kosove and Broderick Johnson, Producers
The Hurt Locker – Kathryn Bigelow, Mark Boal, Nicolas Chartier and Greg Shapiro, Producers
Up – Jonas Rivera, Producer
Up in the Air – Daniel Dubiecki, Ivan Reitman and Jason Reitman, Producers
Going to Win: Avatar
Even with the ten nominees switching the voting system from one-movie preference to all-ten rankings, half of those nominated can be easily removed in the critic's favorite yearly Oscar ritual. The Best Picture race stinks of misplaced placation and ratings whoring the Olympics can only pray for, meaning that most nominated are there to wave to the camera and smile as the better films take the stage for the finals. The Blind Side, Precious: Based on the Novel 'Push' by Sapphire, A Serous Man, An Education, and District 9 can be all swiped off without a hint of misgivings. Up's insulting (and possibly illegal) dual-nomination is a guarantee it will only win Best Animated, leaving Up in Air's classic demeanor to compete with Basterds' style, Hurt Locker's brazenness, and Avatar's…everything. In the end the sheer magnitude of its scope, evolution of movie-making technology, and box office gross will be impossible to ignore. At worst, it will be every voter's 4th pick and win when all the rest is canceled out. At best, it will be enough voter's 1st pick and win by majority. Either way, it's good to be blue.
Should Win: Inglourious Basterds
Think back across 2009. No, no! Don't focus on the politics, the movies man! Twelve months of films, hundreds of releases, the hardcore pushing of 3-D, the major blockbuster sequels. Now, with all that in mind, which is the film you had the most unabashed fun with? Exactly.
Dark Horse: Inglourious Basterds
A cattily realized Nazi-era Germany and France drink deep from the Tarantino style well and divulge a story of schaudenfreude and gore so delicious the popcorn went stale in your mouth. All that adds up to a film that, when taken at best value, will be a lasting piece of entertainment and art, but may not be enough of a popular choice to eek out the current string of flashier eye-candy. While Basterds has more to say on war, The Hurt Locker has more to show on war. Aside from Christophe Waltz, the Academy didn't find enough dazzle in the cast to give it the same chance as Up in the Air. And there's that whole Avatar thing in the way as well. It has more of a chance then the majority of the nominees, but it doesn't mean it's any closer to getting into the final round.
Should Have Been Nominated:
In this, the great year of Audience Appeasement, the year of Ratings-Draw before Talent, it seems that if you couldn't get into the family with at least one nomination, you were left at the gate. As a way of rounding out this coverage and predictions, a brief sampling of the films that could have been: The Girlfriend Experience, Where the Wild Things Are, The Hangover, Public Enemies, and A Single Man.
Ever wonder how the Oscar show is put together? Me neither, but here are some behind-the-scenes videos on the writing, choreography, and stage production processes for those nasty little five minute chunks of free time! And check out the ins and outs of what it takes to make an Oscar here.