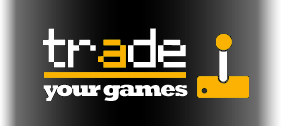 Tired of dealing with GameStop trading politics? If you don't think you're getting enough for your trade-ins, check out the newly launched www.tradeyourgames.co.uk, which promises 40% more in return than offline dealers. The hub allows for sell or trade of all your old consoles and games, and boasts at removing most of the "hassles of online auction houses." The high-tech site allows for users to establish profiles that will give the option to express the type of payment received (including keeping funds on the site for future purchases from trades), and give options to donate funds to charity if desired. Optioned items are analyzed under current market rates, using a proprietary pricing algorithm technology.
"The downturn in the economy has made the trading of games and consoles more popular than ever." noted Managing Director Indy Sangha, "As gamers ourselves, we identified a need for an easy-to-use site that would allow customers to get paid cash for their unwanted items. After two years of beta testing and tweaking our pricing algorithms, we believe we offer the best payouts, often 40% more than the high street stores offer in cash. We were the first UK website allowing customers to buy and sell video games at the same time, and our new cutting-edge site continues this service. Our unique shopping cart allows people to buy games and consoles and to use their unwanted games in part-exchange. We have many other exciting developments planned, including our refer-a-friend scheme and the facility to trade Blu-ray discs."
Any E-Gs interested? Let us know how you trade/sell in the comments section below!