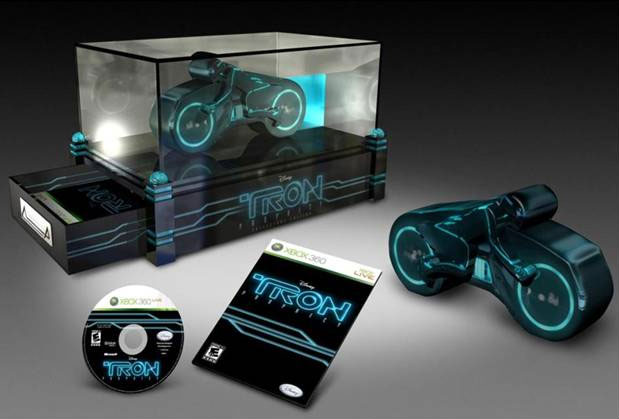 Disney is toying with the idea of charging $129.99 for the collector's edition of TRON: Prophecy for the PS3 and 360.The game package itself will double as a collector's case for bookshelves and mantles.
While the packaging idea may be cool, the TRON bike included looks downright lame based on the images given. However, should the bike be manufactured, it would be done by Disney licensee Sideshow Collectibles, who are known for their collectible figures and high quality.  The image should not be perceived as representative of a final product.
More to come as we learn more details.