Video game properties continue to be hot commodities in the movie industry, but it seems more and more often that the pre-production schedules for such collaborations become bogged down with legal and script issues. Lost Planet's script, having already had multiple drafts from X-Men scribe and Solid Snake-voice David Hayter, seems to finally settled on a version to begin editing, one which focuses on protagonist Wayne Holden's father, Gale, who died early on in the first game. Producer on the project Avi Arad spoke on the project, now two years in development and $150-200 million in budget.
"We never come at it with the intention of stomping all over the core audience," said Arad. "We want to express all of the ideas from these games in a way that someone unfamiliar with them can understand and enjoy as much as the most diehard fan."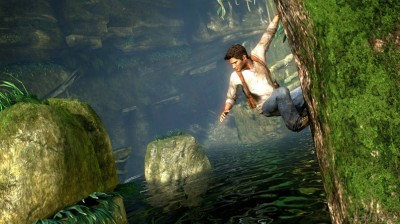 Another license under consideration has been Naughty Dog's Uncharted over at Columbia Studios. The Los Angeles Times is reporting that writers Thomas Dean Donnelly and Joshua Oppenheimer have narrowed in on an acceptable script, and David O. Russell (Three Kings, I Heart Huckabees) is attached to direct. If filming were to begin in the next few months, a Summer 2011 release is expected.