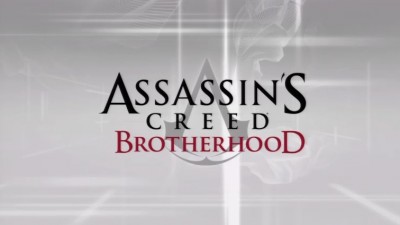 During Ubisoft's press conference today at the Los Angeles Theatre, more details emerged about the highly anticipated Assassin's Creed: Brotherhood.
The Templars are in heavy pursuit of Ezio after he nearly toppled their organization. In retaliation, Ezio must rebuild the Assassins order from the ground up, in the heart of enemy territory.
Set to be released on November 16, 2010, Assassin's Creed: Brotherhood promises players:

More agreessive AI.
New fight mechanics.
A greater focus on horesback fighting and gameplay.
Gaming against other players in a new multiplayer mechanic.
More details to come as the show continues.