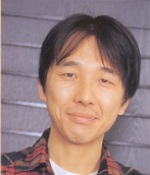 Anyone with a stake in the portable gaming market has looked upon Apple's success in the field with more than a little apprehension. Of particular interest is how the successes of the iPad/iPod will effect current handheld makers Sony and especially, Nintendo. Many have already weighed in on the situation, perhaps none more bluntly than Final Fantasy VII writer Masato Kato, who thinks Apple's gain is sounding the death knell for the Big N.
Posting his opinion in a Twitter message, Kato-san stated (translated), "With the iPad going on sale, the epoch of Nintendo is finished. But with the DS and the Wii, it's been digging its own grave."
Agree or Disagree, E-Gs? What DOES Apple's success in the handheld market mean for the rest of the industry? Give us your opinion below!