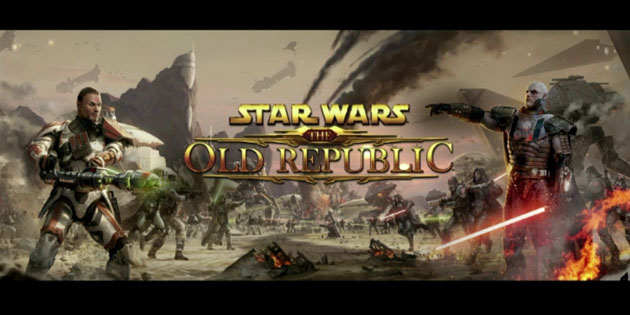 Representatives of Bioware and LucasArts revealed new information regarding the player vs. player aspect of the upcoming MMORPG Star Wars: The Old Republic at the EA press conference earlier today. Players will be able to choose the side of either The Republic or The Empire and engage one another as either Jedi or Sith. These player vs. player battles will be carried out on battlefields, one of which was shown to be the planet Alderaan. This planet is destroyed in the 1977 classical Star Wars: A New Hope. Following the tremendous success of the "Betrayal" trailer from the E3 show last year, Bioware also unveiled a new trailer titled "Hope". The trailer once again shows Sith facing off against Jedi, but now takes place on the aforementioned planet of Alderaan, and also heavily features Republican storm troopers fighting the Sith.
Additionally, it was revealed that players will be able to acquire their own spacecraft in the game, which will function as a homebase for players and will be customizable in such a way that it reflects the in-game personality of the player.
A release date for the game has not yet been announced, but the game was earlier confirmed to be expected to launch during Spring 2011.