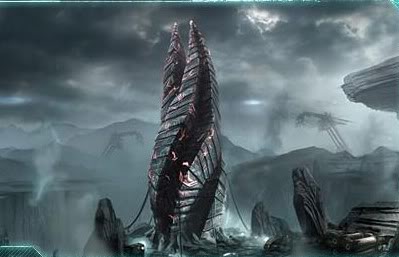 Dead Space is quickly becoming a strong franchise, with both the original game and its Wii-exclusive on-rail shooter Dead Space: Extraction getting rave reviews across the board, and the highly anticipated sequel on its way early next year. In order to drum up even more enthusiasm for the title, Electronic Arts is planning to release a downloadable entry into the franchise, Dead Space: Ignition. Set for Fall 2010 on both Xbox Live and Playstation Network, and be a "Choose Your Own Adventure" experience with a comic book style and featuring a trio of new hacking minigames.
"Dead Space Ignition is the first of many exciting game extensions we have planned for the launch of Dead Space 2," said Steve Papoutsis, Executive Producer for the Dead Space franchise. "The interactive comic-style game will give Dead Space fans a unique perspective on the events leading up to Dead Space 2, and will also introduce the storyline to a brand-new audience of gamers…[Dead Space: Ignition is a] fun and satisfying arcade experience that will challenge players with puzzles and twitch gameplay."
The game is co-developed by Sumo Digital, written by Antony Johnston (Daredevil, Wasteland) and will unlock exclusive content in Dead Space 2.