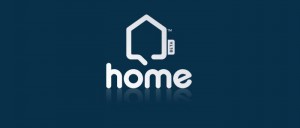 Ah, Playstation Home, what can be said about that already hasn't been said in forums across the internet? Well, apparently that social gaming is coming to the platform courtesy of Codename. The common sense addition was announced by Sony Computer Entertainment earlier this week, and will bring Home-styled versions of both new and established licenses to the social media program. Four titles have been previewed by Codename, and are set to release on Home in the coming months.
Dueling Gentlemen, created by Odd Gentleman, players strategize the right moves on a giant stage in Home's Plaza, to outsmart opponents and win this old-time battle for honor and prestige.
Minor Battle, created by Peanut Gallery, winner of the IndieCade 2010 Audience Award, a team-based game where two teams run around a cube of four screens to beat each other in a capture-the-flag style platformer.
Super Awesome Mountain RPG, created by Codename, a blend of tabletop board games and fantasy RPGs, where players ascend a fantastical mountain in Home's Central Plaza using a custom animated figurine.
Cogs in 3D multiplayer, a multiplayer version of Lazy8's diabolically clever Steampunk-style game, this gear-based puzzler will also be a dynamic public spectacle in Home's Central Plaza.
"We're thrilled to be partnering with PlayStation Home to create and develop games that step outside the parameters of traditional game development and we're really looking forward to the creative opportunities that lie ahead," said Codename founder Jesse Vigil. "Our model of pulling together teams of developers and allowing them to make their creative dreams a reality has only one main tenet — any game created for PlayStation Home is graphically and visually entertaining to both play and watch, at the same time."