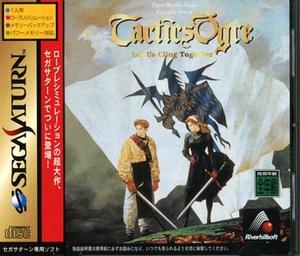 In the church of strategy role-playing games, a screenshot of Tactics Ogre is in stained glass above the rectory. So its no big surprise that the folks at Square Enix are interested in re-capturing the enthusiasm the game once held. Tactics Ogre: Let Us Cling Together, is a PSP-exclusive, from-the-ground-up remastering in the vein of  Final Fantasy Tactics: The War of the Lions not too long ago. The game's visuals and soundtrack will be reworked and re-arranged, respectively, along with new character growth development and a curious "Wheel of Fortune" mechanic that will add more fire to the game's already gargantuan replay value.
The game's original Director (Hiroshi Minagawa), Character Designer (Akihiro Yoshida), Game Designer (Yasumi Matsuno), and Composers (Hitoshi Sakimoto and Masaharu Iwata) are returning to remake the product like "how [it] would be if it was developed and played now."
"It gives us great delight to revisit this legendary title, I hope that Tactics Ogre: Let Us Cling Together pleases the original fans with a host of improvements and attracts a new audience eager to find out why Tactics Ogre remains such a beloved title." said Larry Sparks, Square Enix Limited's Vice President of PAL Region Brands.