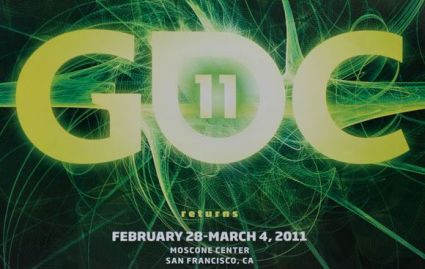 The Game Developer's Conference has officially opened up its line for submissions for its 2011 show, and is accepting entries up until October 14th. Applicants are free to submit entries to any of the conference's many summits, a lineup which has been expanded to now include the GDC Smartphone Summit, which focuses on hard and software for various mobile OS. The 25th professionals-only conference will take place from February 28th to March 4th at San Francisco's Moscone Convention Center.
The GDC 2011 Summit Lineup:
AI Summit
Game Education Summit
Game Localization Summit
GDC Smartphone Summit
Independent Games Summit
Social & Online Games Summit
Serious Games Summit
"The summits at GDC offer insight into the promising platforms, fields and gameplay ideas that will fuel this creatively thriving industry in the future. Social network to smartphone platforms, Indie Games to Serious Games, the summits point to where truly promising opportunities lie," says Meggan Scavio, the event director of the Game Developers Conference.